Saudi Arabia Sentences Prominent Shia Cleric To Death For 'Undermining National Unity'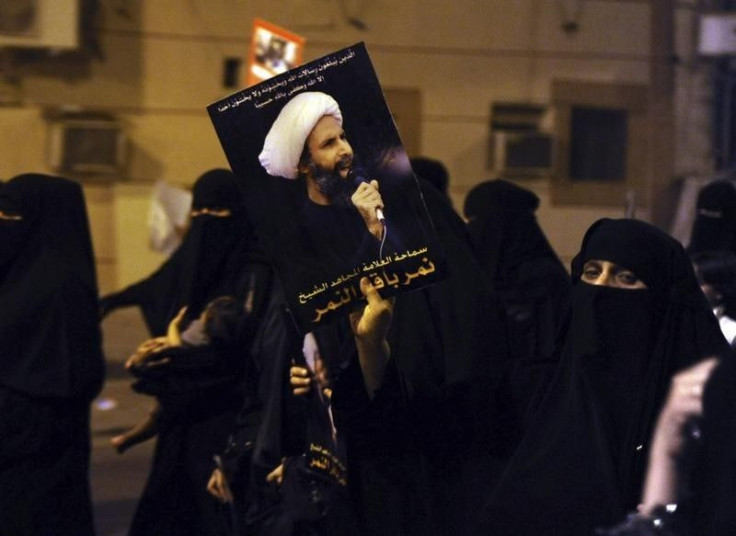 Sheikh Nimr Baqir al-Nimr, a prominent Shia cleric in Saudi Arabia, was sentenced to death by a criminal court in Riyadh for "sowing discord" and "undermining national unity," according to media reports. The cleric has reportedly been a vocal supporter of anti-government protests that had broken out in the nation's Shia-dominated Eastern Province in 2011.
Spurred by the Jasmine Revolution in Tunisia, protests had broken out in a number of cities in the oil-rich Gulf nation in 2011. The protesters demanded, along with a number of political reforms, an end to discrimination against the minority Shias and an immediate release of prisoners held without charges or trial.
Sheikh Nimr was arrested by Saudi police in 2012 and was reportedly detained for eight months before being charged in 2013. His arrest intensified the protests further, leading to the deaths of at least three people, according to a BBC report.
Tawfiq al-Seif, a community leader in the eastern Qatif governorate, said that the death sentence "will shock everyone…and it will reduce very much the credibility of the state among Shias. I think the government is giving a show of strength against anyone who thinks of opposition," according to World Bulletin, a Turkey-based news agency.
Authorities in Saudi Arabia, a Sunni-majority nation, have consistently denied discriminating against Shias and have accused Iran of stoking unrest. Following the protests in the country, which also spread to Riyadh, a number of people, including Sheikh Nimr, were reportedly arrested and detained for extended periods without being charged.
© Copyright IBTimes 2023. All rights reserved.
FOLLOW MORE IBT NEWS ON THE BELOW CHANNELS