Saudi Aramco Benefits From Russia-Ukraine War, Posts 'Record' $161 Billion Profit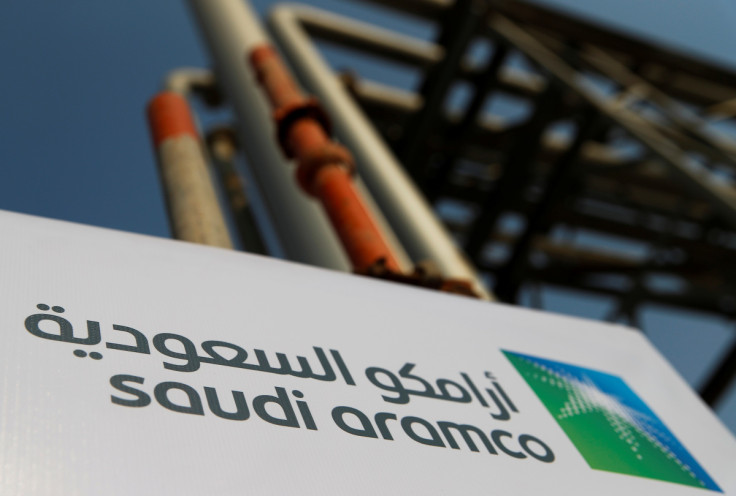 KEY POINTS
Saudi Aramco posted $161 billion in net income in 2022
Amnesty International criticized Aramco's fossil fuel use amid the climate crisis
Aramco hopes to increase its crude production by 2027
As global oil prices soared following the Russian invasion of Ukraine, the profits of the world's biggest crude exporter have also surged to "record" levels.
Saudi Aramco said in a filing with the Saudi stock exchange Tadawul that the company's net income for 2022 is at $161.1 billion, up 46% from $110 billion in 2021.
The historic profits were driven by the "impact of higher crude oil prices and volumes sold, and stronger refining margins," according to Saudi Arabia's state-owned energy company.
Robert Mogielnicki, a senior resident scholar of the Washington-based Arab Gulf States Institute, said the surge in Aramco's net income is unsurprising, given that the global energy prices were high last year.
"Aramco rode the wave of high energy prices in 2022. It's what the company is geared to do," Mogielnicki said, Channel News Asia reported.
"It would have been difficult for Aramco not to perform strongly in 2022," he added.
However, Mogielnicki suggested that he doesn't see Aramco making another record profit this year even though energy prices remain high.
Amnesty International criticized Aramco's record earnings amid climate change concerns.
Agnes Callamard, the Secretary-General of Amnesty International, said fossil fuel is the "single largest driver of the climate crisis," the South China Morning Post reported.
Callamard also assailed the energy company for amassing record income during the global cost-of-living crisis and the Russian invasion of Ukraine.
But despite environmental concerns, the Saudi energy giant is still hellbent on investing in fossil fuels, arguing that it would "remain essential for the foreseeable future."
"Given that we anticipate oil and gas will remain essential for the foreseeable future, the risks of underinvestment in our industry are real - including contributing to higher energy prices," Aramco CEO Amin Nasser said.
From producing 11.5 million crude barrels a day in 2022, Aramco hopes to reach a maximum of 13 million barrels per day by 2027 through spending on capital projects worth $55 billion.
To further boost its crude production, Aramco said construction and engineering activities continue in the Marjan and Berri oilfields, which could increase the company's production capacity of up to 300,000 barrels per day by 2025.
As Saudi Arabia aims to achieve net zero carbon emissions by 2060, Aramco has pledged to make the company "operational net-zero" by 2050.
The Saudi energy company said it had established a $1.5 billion sustainability fund to invest in technologies for the inclusive energy transition.
In November, Aramco and the Saudi Ministry of Energy agreed to construct a carbon-capture-and-storage facility in Jubail, Saudi Arabia. The plant could store up to 9 million tons of carbon dioxide a year by 2027, according to Arab News.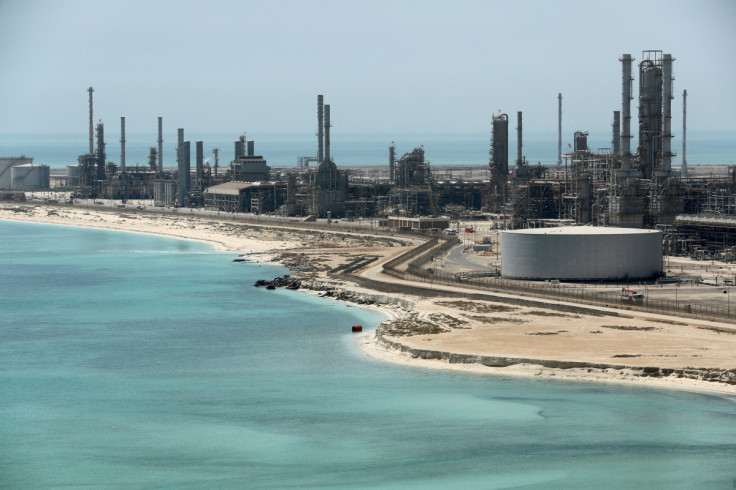 © Copyright IBTimes 2023. All rights reserved.