Scammers Target Retail Giants With Bomb Threats, Demand Money, Gift Cards And Bitcoin: Report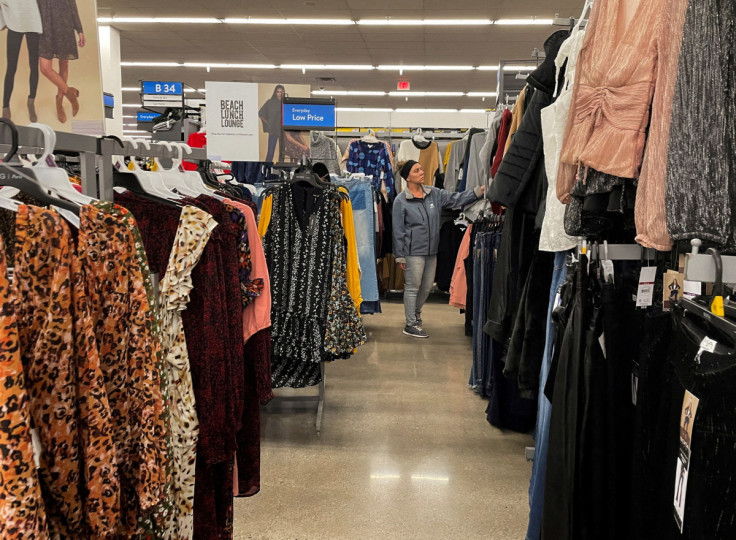 KEY POINTS
One caller demanded $5,000 in Apple gift cards from a Meijer store in Wisconsin
Another demanded $5,000 in Bitcoin from a Whole Foods outlet outside Chicago
Multiple Walmart stores have been evacuated in recent weeks over hoax bomb threats
A series of bomb threats targetting some of the biggest U.S. retailers, including Walmart and Target, has prompted investigations as law enforcement authorities try to determine whether the incidents were isolated or part of an organized scheme.
Walmart, Kroger, Whole Foods and Meijer have been targeted by bomb threats and ransom demands in recent months, the Wall Street Journal reported Sunday. The threats come with demands for gift cards, money and even Bitcoin.
A Kroger-owned store in New Mexico was reportedly evacuated in May after a caller threatened to detonate a bomb if the employee who took the call alerted the police. The caller allegedly asked the employee to wire money.
The same day, two Meijer stores in Wisconsin reportedly received similar threats, with one caller demanding $5,000 in Apple gift cards, the outlet reported.
A Kohl's department store in Oak Creek, Milwaukee, was evacuated early this month after a bomb threat that police later determined was not credible, Journal Sentinel reported. Other Kohl's stores were also targeted by similar threats, including outlets in Indiana, Kentucky and Florida.
A Whole Foods location outside Chicago also experienced a similar threat, with the caller allegedly threatening to detonate a pipe bomb at the store. The caller demanded $5,000 in Bitcoin for ransom.
In recent weeks, multiple Walmart stores were targeted with hoax bomb threats. Earlier this month, a Walmart store in South Carolina was immediately evacuated after a bomb threat, ABC affiliate WPDE-TV reported. A search of the building was conducted by the South Carolina Law Enforcement Division's bomb squad but they found nothing.
A 29-year-old woman was arrested and slapped with multiple charges, including bomb scares, after she allegedly tried to steal items at a Walmart outlet in Manitowoc, Wisconsin earlier this month, shortly before police were alerted about a bomb threat at the store. Authorities conducted a tactical sweep of the location but found no evidence of explosives.
A Walmart store in Henrico, Virginia, was evacuated following a bomb threat last week, causing a "tense situation," NBC affiliate WWBT reported. Law enforcement searched the area before clearing the building of any explosive devices.
A spokesperson for Kroger confirmed to Reuters that there were suspicious activities at several locations, and the company was "working closely with local law enforcement and the FBI (Federal Bureau of Investigation) to investigate similar threats that have taken place around the country at many retail stores."
WSJ reported that authorities are investigating to determine whether the incidents were part of an organized scheme or isolated cases. A public information officer with Grafton, Massachusetts, police department told the outlet that attempts to demand money or gift cards over the phone were usually carried out by scammers but they should not be ignored.
Some Target stores also fell prey to hoax bomb threats this month, after several locations across Oklahoma were listed in an email as potential sites where bombs were hidden "inside some product items." Target said law enforcement authorities "determined these stores are safe." The threat came at a time when the retailer was receiving backlash over its decision to pull some LGBTQ+ Pride merchandise, according to Washington Post.
The U.S. Cybersecurity and Infrastructure Security Agency (CISA) has provided a set of guidelines citizens should follow when a bomb threat is made, reiterating that "facility supervisors and law enforcement will be in the best position to determine the credibility of the threat."
It noted that authorities should be notified immediately when a threat is made. If threats are made over the phone, receivers should "keep the caller on the line as long as possible" and "not hang up" even if the caller hangs up on the phone.
© Copyright IBTimes 2023. All rights reserved.