SEC Penalizes Cryptocurrency Asset Management Firm, ICO Superstore
On Tuesday, the Securities and Exchange Commission announced actions against two companies and their owners for violating federal law in the cryptocurrency space. These companies were Crypto Asset Management (CAM), a fund manager located in La Jolla, California, and TokenLot, which was making tokens available for purchase through initial coin offerings (ICO) pre-sale and post-sale service.
The SEC issued a cease and desist order to and imposed a $200,000 fine on Crypto Asset Management and its founder Timothy Enneking, according to a press release published on the commission's website. CAM primarily focused on managing investment portfolios of cryptocurrency and related assets.
The SEC order says CAM "misrepresented" itself as the "first regulated crypto asset fund in the United States," and raised $3.6 million from 44 investors in late 2017, bringing its net asset value to $37 million. The SEC document that contains the formal notice to CAM said: "CAM caused CAF's (Crypto Asset Fund) violation of the Investment Company Act, which prohibits an investment company not registered with the Commission from engaging in any business in interstate commerce, including offering, selling, purchasing, or redeeming interests in the investment company."
Тhe commission also said CAM "willfully" violated the law by claiming to have the required credentials associated with holding and trading securities. After being contacted by the regulator, CAM stopped its public offering and offered buybacks to investors. Enneking agreed to pay a fine but did not admit or deny the SEC findings.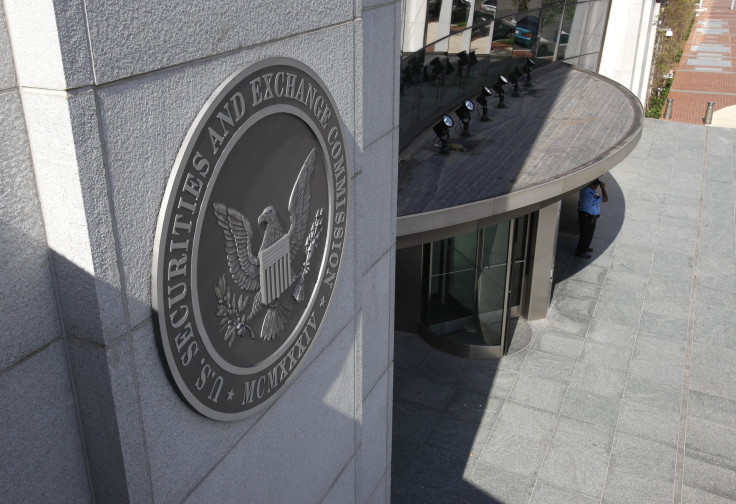 CAM told CNBC this was "old news" and the matter in question occurred in late 2017. Enneking also indicated no investors bore any losses and the firm cooperated fully with the SEC.
"We have been fully in compliance with the SEC since shortly after they let us know they had concerns about two passages on our website," Enneking said.
In a separate press release Tuesday, SEC announced it had served notice against unregistered crypto broker-dealer TokenLot. The commission claimed that TokenLot, which called itself a superstore for ICOs (the crypto version of initial public offerings in equity markets), violated similar securities laws and failed to register with the commission.
.
TokenLot was making tokens available for purchase through ICO pre-sale and post-sale service. TokenLot and owners Lenny Kugel and Eli L. Lewitt received more than 6,000 investor orders and handled more than 200 digital tokens without proper licenses between July 2017 and February 2018.
TokenLot also did not admit or deny the findings, but agreed to pay a $471,000 fine. However, TokenLot website mentioned it had shut down operations since July 31.
"Unfortunately, due to the ever-changing regulatory landscape of the cryptocurrency space in our jurisdiction, we regret to inform you that we will be closing TokenLot."
"Hedge funds seeking to ride the digital asset wave continue to proliferate," said C. Dabney O'Riordan, co-chief of SEC's Asset Management Unit. "Investment advisers must be sure that the funds they offer adhere to the applicable registration obligations and must accurately represent their funds' regulatory status to investors."
The SEC has consistently cautioned that ICOs, in particular, are vulnerable to fraud. Despite the announcements, token sales have raised billions. The agency has said it recognizes the vast majority of those offerings to be securities, which requires registration to comply with federal law.
"U.S. securities laws protect investors by subjecting broker-dealers and other gatekeepers to SEC oversight, including those offering ICOs and secondary trading in digital tokens," said Stephanie Avakian, co-director of SEC's Enforcement Division.
The SEC is likely to bring forward more such cases related to cryptocurrencies. An enforcement official told members of Congress in May the agency had "dozens of investigations that are ongoing" focused on digital currencies.
© Copyright IBTimes 2022. All rights reserved.
FOLLOW MORE IBT NEWS ON THE BELOW CHANNELS