Selena Gomez Changes Phone Number To Avoid Justin Bieber After Sofia Richie PDA Photos, Instagram Feud?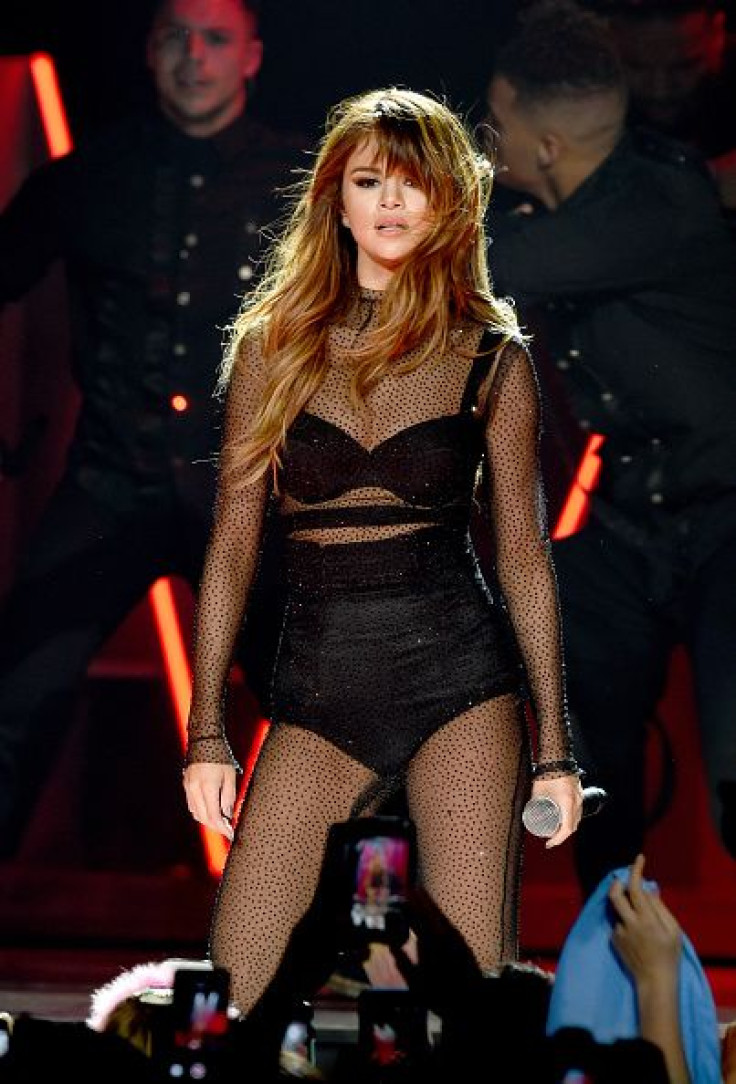 Selena Gomez wants to move on completely from ex-boyfriend Justin Bieber.
Gomez and Bieber's on-and-off relationship, which started in 2011, has been filled with drama and plastered all over the papers over the years. But now Gomez apparently thinks it's time to finally put her problematic ex behind her and start anew.
The "Good For You" hitmaker, 24, reportedly "changed her phone number," a source close to the singer told Us Weekly in its latest issue. The insider claimed that Gomez apparently didn't want Bieber, 22, to know her new contact details and asked her family and friends not to tell her ex, saying, "She told everyone not to give it to him."
According to the source, Gomez decided to change her phone number after her very public Instagram exchange with Bieber last month. The feud apparently added to all the anxiety and other health issues she'd already been experiencing. "Selena lost it. She can be fragile emotionally and Justin is a major factor," the insider told the publication. The "Same Old Love" singer, who postponed her Revival tour and took a break from work due to the effects of lupus, is "focused on her mental health."
In August, Bieber threatened his fans that he would make his Instagram account private if they didn't stop posting hate comments about new fling Sofia Richie, 18. At the time, Gomez defended the fans and fired back at Bieber in the comments, saying he should stop uploading pics of him and Richie if he could not "handle the hate" from his followers. "It should be special between you two only," she wrote.
Bieber replied to Gomez with accusations of her allegedly cheating on him with former One Direction member Zayn Malik, saying, "Oh I forgot about You and Zayn?"
Days after the exchange, Gomez announced that she was taking some time off due to health-related issues, according to a statement obtained by People magazine on Aug. 30.
"As many of you know, around a year ago I revealed that I have Lupus, an illness that can affect people in different ways. I've discovered that anxiety, panic attacks and depression can be side effects of Lupus, which can present their own challenges," she wrote.
"I want to be proactive and focus on maintaining my health and happiness and have decided that the best way forward is to take some time off. Thank you to all my fans for your support. You know how special you are to me, but I need to face this head on to ensure I am doing everything possible to be my best. I know I am not alone and by sharing this, I hope others will be encouraged to address their own issues," she concluded her statement.
This new rumor comes after photos of Bieber and Richie's getaway in Cabo San Lucas, Mexico surfaced online. The "Love Yourself" singer reportedly surprised Richie with the trip to celebrate her 18th birthday, according to Daily Mail.
© Copyright IBTimes 2023. All rights reserved.