Selena Gomez 'Had Anxiety And A Panic Attack' Before Her AMA Performance
Selena Gomez returned to the American Music Awards (AMAs) stage for the first time in two years, but it reportedly wasn't easy.
The superstar performed her two most recent singles, "Lose You to Love Me" and "Look at Her Now."
Throughout her performance, "Gomez at times appeared to be overcome with emotion, sparking a bit of concern from fans on social media," E! reports.
"Selena definitely had anxiety and a panic attack before she went out and was putting a lot of pressure on herself," a source told the outlet.
Gomez has always been open about her struggles with mental health. In 2016, Gomez had to stop her worldwide "Revival" tour.
"As many of you know, around a year ago I revealed that I have Lupus, an illness that can affect people in different ways. I've discovered that anxiety, panic attacks and depression can be side effects of Lupus, can present their own challenges," Gomez said in a statement obtained by Us Weekly. "I want to be proactive and focus on maintaining my health and happiness and have decided that the best way forward is time off. Thank you to all my fans for your support. You know how special you are to me, but I need to face this head on to ensure I am doing everything possible to be my best. I know I am not alone by sharing this, I hope others will be encouraged to address their own issues."
Then on Sept. 23, 2018, she announced a social media break due to "negative comments."
"Mood lol (I was looking at myself in the mirror -like an idiot!) Update: taking a social break. Again. As much as I am grateful for the voice that social media gives each of us, I am equally grateful to be able to step back and live my life present to the moment I have been given. Kindness and encouragement only for a bit! Just remember- negative comments can hurt anybody's feelings. Obvi," her post said.
She returned to Instagram in January.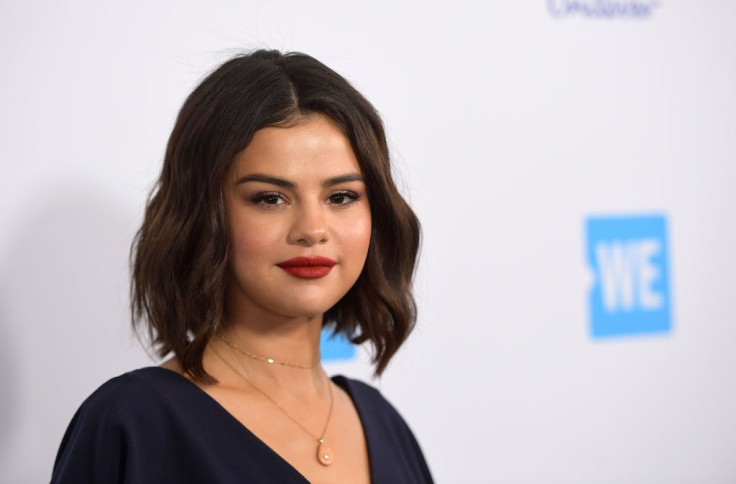 © Copyright IBTimes 2023. All rights reserved.