'Selfish' Teresa Giudice Slammed By Jacqueline Laurita For Planning Divorce From Joe
"Real Housewives of New Jersey" star Jacqueline Laurita couldn't wrap her mind around co-star Teresa Giudice's plan to divorce her husband Joe Giudice in case he gets deported after his prison sentence.
The health coach recently gave her two cents on Teresa's situation and she didn't hesitate to slam the latter for her "selfish" move. According to Laurita, she does not understand why Teresa is planning to do this instead of standing by her man and doing her best to keep her family intact.
"If Joe is truly the love of her life and the father of her kids, you'd think she would go wherever he goes to keep the family together as a unit," she exclusively told Us Weekly. "I feel like they've been separated long enough. Her decision seems a little selfish to me."
Laurita then shared that growing up she and her family had to move around several times because her father was in the military, so it's definitely possible for Teresa to do the same thing just so they could save their marriage and remain united with their children.
This week during the final part of the Bravo series' reunion special, Teresa raised many eyebrows when she confirmed that she's leaving Joe if he gets deported back to Italy. She told host Andy Cohen that she's not doing a long distance relationship and she's certain that Joe would cheat on her if they are countries apart.
Teresa also justified her decision by saying that she's not moving to Italy because of their daughters — Gia, 18, Gabriella, 15, Milania, 13, and Audriana, 10 — who are studying in the U.S. and do not speak the Italian language. She pointed out that they've been through so much already.
The 48-year-old television personality, who left "RHONJ" ahead of Season 8, took a swipe at Teresa's plan by revealing what she would do if her husband said that they should move to a different state or country.
"I don't care if I was making $1 million in the state of New York. If my husband … said we were moving to a new state or a new country, I'd be like, 'Bye, bye,' and I'd get my kids together, pack up our [stuff] and go with him," she said before adding that that's what families are supposed to do.
Laurita and the 46-year-old "Standing Strong" author used to be friends at the star of their Bravo series. However, their friendship turned sour and they ultimately became foes during the third run of the reality show.
Meanwhile, Teresa's admission that she's possibly divorcing Joe comes weeks after she was photographed spending time with a much younger man. Radar Online even released pictures of the mom of four and her rumored boyfriend, who was identified to be 26-year-old Blake Schreck.
Sources said Teresa and Schreck were "canoodling" and very sweet during their three-day tryst at a Miami beach over President's Day weekend. Teresa hasn't commented on the leaked pictures while a lawyer for her maintained that there's "no cheating" going on.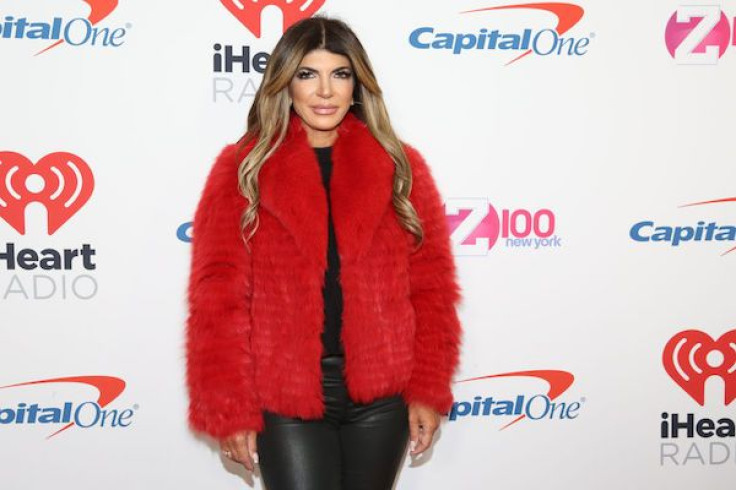 © Copyright IBTimes 2023. All rights reserved.