Senate Investigating HSBC for Money Laundering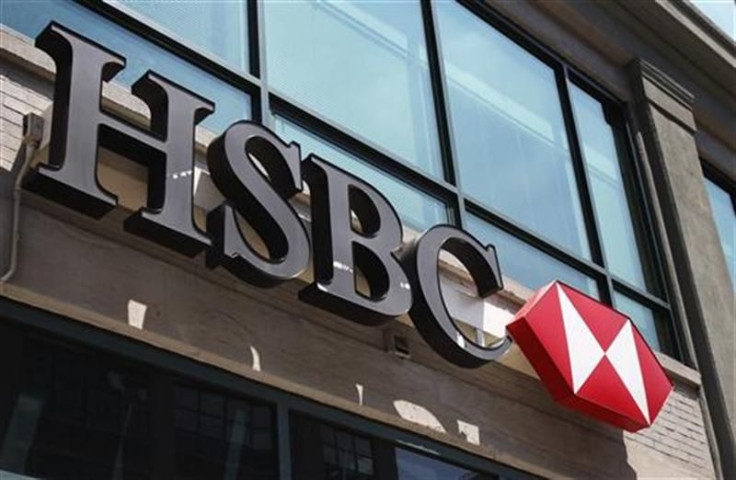 (REUTERS) -- HSBC Holdings PLC is under investigation by a U.S. Senate panel in a money-laundering inquiry, the latest step in a long-running U.S. effort to halt shadowy money flows through global banks, according to people familiar with the situation and a company securities filing.
The inquiry being conducted by the Senate Permanent Subcommittee on Investigations could yield a report and congressional hearing later this spring, these people said. The subcommittee has a history of conducting high-profile hearings that have proved embarrassing for the world's biggest banks.
The intensifying scrutiny of HSBC is the latest in a series if investigations by U.S. officials into how global banks have processed -- and in some cases, intentionally hidden -- financial transactions on behalf of countries which allegedly support terrorism, corrupt foreign officials, drug gangs and criminals. Since 2008, European and U.S. banks have signed deferred prosecution agreements and paid more than $1.2 billion in penalties for alleged violations of anti-money laundering regulations.
The specific focus of the Senate probe of HSBC isn't known. A Reuters review of legal documents and prior regulatory probes, though, points to a number of alleged breakdowns in HSBC's anti-money laundering systems.
HSBC spokesman Robert Sherman said in a statement, We have ongoing discussions with officials including the Senate panel on a number of regulatory and compliance matters. The nature of these discussions is confidential; in all cases, we are cooperating.
A spokesperson for the Senate subcommittee declined comment.
Earlier this month, HSBC named former top U.S. Treasury Department official Stuart Levey as chief legal officer in a sign of how the bank is hiring outside experts in money laundering. Levey, who specialized in combating terrorism financing and left the Treasury Department last year, is based in London. An HSBC spokesman said Levey wasn't available for comment.
Stuart Gulliver, HSBC chief executive, said in a statement this month that Levey's experience dealing with international financial and legal issues is highly relevant to a global bank such as HSBC.
EARLY WARNING SIGNS
For HSBC, which has operations in more than 80 countries and territories, the Senate probe is another sign that U.S. law enforcement officials are widening their inquiries into the London bank - one that for the past decade has repeatedly drawn scrutiny from U.S. financial regulators for weak money-laundering controls and allegedly enabling healthcare fraud and tax evasion.
In 2003 and 2010, two U.S. bank regulators raised serious concerns about the bank's anti-money laundering systems and staff and ordered the bank to improve anti-money laundering systems and personnel, according to enforcement actions by the Federal Reserve Bank of New York and the Comptroller of the Currency, a Treasury Department unit.
In securities filings, the bank has disclosed increasing inquiries. In 2010, the bank disclosed that it had received grand jury subpoenas and was being investigated by the Justice Department in money-laundering inquiries. It subsequently said the district attorney's office in Manhattan was investigating.
Then in November, HSBC said additional inquiries were being pursued by the Senate panel and the U.S. Securities and Exchange Commission, according to an SEC filing by HSBC USA Inc. The bank said the investigations focused on money laundering and the proper filing of U.S. taxes by customers. The unit is HSBC's main U.S. business, offering retail and corporate banking to some 4 million customers. HSBC's North American operations, which include HSBC Bank USA and a consumer-finance unit, account for about 5 percent of HSBC profits.
WEST VIRGINIA LINK
Investigations into how the bank allegedly was used to launder money extend to Vienna, W. Va. There, a pain-management doctor named Barton J. Adams was indicted in 2008 by the Justice Department on 169 counts of alleged healthcare fraud, tax evasion, money laundering and witness tampering. Adams allegedly moved hundreds of thousands of dollars in Medicare fraud proceeds between an HSBC Bank USA internet account and other HSBC accounts in Canada, Hong Kong and the Philippines, according to U.S. District Court filings in West Virginia. Dr. Adams has pleaded not guilty.
Stephen Herndon, an attorney for Adams, declined to comment citing the ongoing litigation. A spokesman for the U.S. attorney's office in West Virginia declined comment.
To be sure, HSBC isn't the only major bank to face scrutiny from regulators over alleged money laundering. In 2009 and 2010, Barclays PLC, Lloyds Banking Group and Credit Suisse Group agreed to forfeitures totaling $1.2 billion with U.S. regulators that found the banks evaded U.S. law in aiding sanctioned countries. In 2010, Royal Bank of Scotland Group PLC agreed to forfeit $500 million to the U.S. to cover ABN Amro Holding NV's illegal U.S. dollar transactions tied to Iran, Libya, the Sudan and Cuba. RBS and a bank consortium acquired ABN, a Dutch bank, in 2007.
Law-enforcement scrutiny is increasingly focused on narcotics proceeds moving between the U.S. and Mexico. In 2010, for example, Wachovia Bank, acquired by Wells Fargo & Co. in 2008, agreed to a $160 million settlement with the Justice Department, which alleged that failure in controls at the bank allowed drug traffickers to launder drug money tied to Mexico.
A 2011 study by the Government Accountability Office said that money from illegal drug sales in the U.S. that flows back to Mexico -- often in the form of large currency shipments called bulk cash smuggling -- totals between $18 billion and $39 billion a year. John Cassara, an expert on money laundering and former Treasury agent, said U.S. authorities struggle to stop the money flowing from the U.S. into Mexico.
HSBC UNDER MICROSCOPE
HSBC has faced several orders to improve its anti-money laundering policies. In 2003, HSBC Bank USA, under an agreement with the Federal Reserve Bank of New York and New York bank regulators, said a common goal with regulators was that the bank would ensure that the bank fully addresses deficiencies in the bank's anti-money laundering policies and procedures.
At the time, the bank agreed to design a program to upgrade internal controls to ensure compliance with Bank Secrecy Act provisions to better monitor suspicious or unusual activities.
In early 2010, HSBC again came under scrutiny. The Senate panel alleged in a report, titled Keeping Foreign Corruption out of the United States, that HSBC, along with other banks, had allowed high-risk individuals, known as politically exposed persons, or PEPs, to route money through the U.S. financial system. Such persons are typically powerful foreign leaders, relatives and close associates from regimes prone to corruption.
The 2010 Senate report analyzed HSBC's ties to Angola, the oil-producing African country prone to graft and mismanaging oil revenues. The Senate report alleged that HSBC provided U.S. banking services to politically connected officials of Angola's national oil company through Banco Africano de Investimentos, or BAI, an Angolan private bank, without designating the transactions as potentially high risk. HSBC allowed those money movements despite the presence of PEPs in BAI's management and clientele.
At a Senate hearing, Wiecher Mandemaker, then a director of general compliance for HSBC Bank USA, said the bank believed that institutions such as BAI were important to helping move Africans into the modern banking system. The HSBC official said the bank had thoroughly investigated BAI and that it was HSBC's policy to discourage banking relationships with PEPs unless the bank had a long-standing relationship with the client and the bank believed the client had a legitimate source of funds.
Mandemaker has since left the bank and could not be reached for comment.
In late 2010, the bank was hit with another order from a U.S. bank regulator to clean up its anti-money laundering system after the Office of the Comptroller of the Currency, or OCC, investigated several businesses that routed cash for clients and other banks. The probe and subsequent consent order identified deficiencies in the HSBC's anti-money laundering practices and among other requirements, ordered the bank to hire a permanent regional compliance officer and submit full compliance plans in policing improper money flows.
HSBC subsequently exited or curtailed those businesses. It separately has announced plans to exit numerous U.S. businesses, agreeing to sell both bank branches and a credit card business amid a shift to faster-growing economies.
The OCC found the bank's compliance program and its implementation are ineffective and that the bank faced the significant potential for unreported money laundering or terrorist financing.
The OCC consent order said that between 2006 and 2009, HSBC had not properly monitored bulk cash transactions. The OCC order also said the bank did not appropriately designate customers as high risk even if the customer affiliation with a politically exposed person could hurt the bank's reputation. The report also criticized the bank for a backlog of unprocessed suspicious activity reports, known as SARs, that can tip off regulators to questionable money flows.
As part of the consent order, the bank said it had committed to taking all necessary and appropriate steps to remedy the deficiencies.
Sherman, the HSBC spokesman, said, We acknowledged we fell short of our own expectations and are working with our regulators to address and resolve the issues raised.
Sherman said the bank had taken steps such as investing in staff, a new anti-money laundering system, a new compliance helpline, and new training for all U.S. employees.
(Editing by Alwyn Scott and Edward Tobin)
© Copyright Thomson Reuters 2023. All rights reserved.