September Jobs Report 2013: Two Important Things To Watch [VIDEO]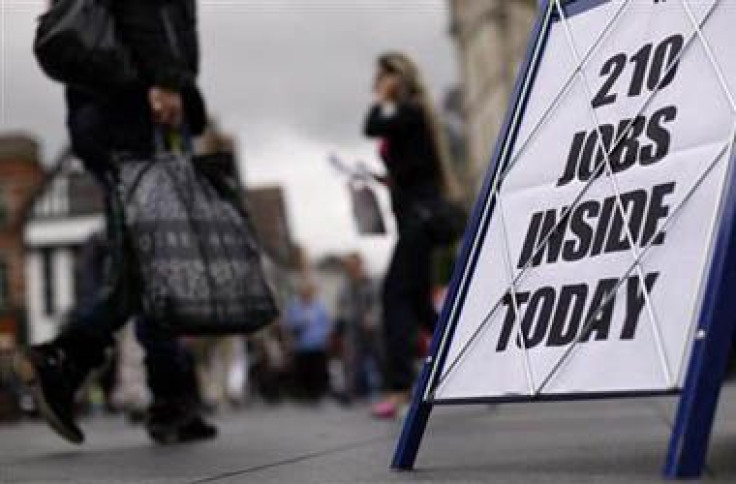 Now that the U.S. government shutdown is over, all eyes are on Tuesday's highly-anticipated government employment report for the month of September. Economists expect nonfarm payrolls to increase by 180,000 and the unemployment rate to remain at 7.3 percent, according to Reuters.
"Well, I think we have to take everything together like we always do. I don't suspect this jobs report is really going to add a lot of volatility to the market," said Keith Bliss, senior vice president and director of sales & marketing at Cuttone & Co., Inc. "I think it's unlike other jobs reports ever before because of the government shutdown. It's been telegraphed pretty well all the way around the Street. So we expect it to come in line."
The U.S. economy added 169,000 jobs in August while the unemployment rate fell to 7.3 percent, the Department of Labor said in September. In addition, the August jobs report revealed the labor force participation rate fell to 63.2 percent, the lowest rate since August 1978.
When analyzing the jobs report data for September, Bliss said there are two key metrics to watch: the average hourly earnings for employees and the average work week.
"One thing we do need to look at in this jobs report, and every jobs report, is average hourly earnings. Do they increase or decrease," said Bliss. "And also the average work week. Has that increased or decreased? Because that, for me at least, it's a little bit of a better predictor of what economic activity looks like as opposed to actual jobs coming in because more money in people pockets, then we have more consumer spending."
The Labor Department will release the September nonfarm payrolls data on Tuesday, October 22 at 8:30 a.m. Eastern.
"I don't think we're going to see much volatility on this," said Bliss. "I think it will dictate to the Fed that they keep their policy steady as she goes and then we'll wait for the other jobs report that will be here in two weeks."
The Labor Department announced last week it will also delay releasing the October employment report until November 8.
© Copyright IBTimes 2023. All rights reserved.