'Sex And The City' 15th Anniversary: A List Of Every Guy Carrie Bradshaw Has 'Dated' By Season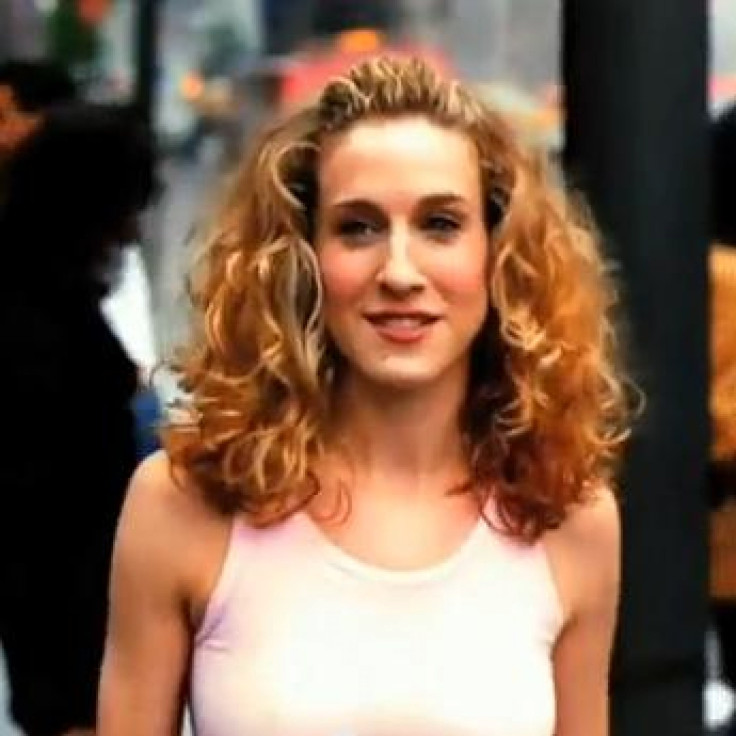 Admit it. If you're a disgruntled single, you've quoted "Sex and the City" – at minimum – over 5,000 times now, or every day since the now 15-year-old show premiered. Thursday, June 6, 2013, marks the 15th anniversary since the much-loved series aired on HBO for the first time, to the tune of some 3.7 million viewers. Yes, it's been that long that countless ladies have fantasized over finding their own Mr. Big, a rent-controlled apartment in Manhattan on a freelance writer's "salary," four best friends and more Manolos than Mr. Blahnik himself, a la Carrie Bradshaw.
Or maybe that's just me. Moving on …
The series – which spawned two movies and a hell of a lot of spinoffs and copycats (we're looking at you, "Girls") – is as relevant as ever in pop culture. Especially when it comes to dating, things really never change; I find myself in a precarious Carrie situation every time, the most recent being nearly identical to Jon Bon Jovi's character in season two, episode 13, "Games People Play." But we'll save that for another time.
I couldn't help but wonder, (remember that line?), how many guys did it even take Ms. Bradshaw to find her Mr. Big? Here's a list of every guy Carrie "dated" by season. The final number? 25. (Editor's note: Samantha Jones' not so-little black book would have taken too long.)
Season One:
Episode 1, Kurt Harrington (Bill Sage): He was the first former flame Carrie decided to have "sex like a man with."
Episode 1, Mr. Big: Played by Chris Noth, this is a guy that needs no introduction and, if I even need to warn about the spoiler alert, is who she ultimately ends up with.
Episode 2, Derek "The Bone": He was Stanford's client that Carrie only slept with, literally. Played by Andrea Boccaletti.
Episode 4, Sam: Timothy Olyphant plays the "20-something" guy who takes Carrie to a club, but gets dumped when his apartment is a dump, according to "30-something" Carrie.
Episode 5, Gilles: Who could forget the hunky architect who pays Carrie $1,000 after a one-night stand thanks to her hooker friend, Amalita? Played by Ed Fry.
Season Two:
Episode 1, Joe Starr: Carrie, just off her breakup with Mr. Big, dates "The New Yankee," played by Mark Devine.
Episode 3, Ben: He wasn't a freak. Journalist Ben (Ian Khan) turned out to only bring out the freak in Carrie.
Episode 4, Jake: This is Bradley Cooper's big cameo and the guy that spotted her awful New York Mag cover.
Episode 10, Jeremiah: When Carrie feels out of place in Mr. Big's world, she links up – drunkenly – with an old friend, played by Sam Ball.
Episode 13, Seth: Jon Bon Jovi proves to be a great distraction as Carrie undergoes therapy for her latest Big breakup, but turns out to be even more problematic.
Episode 14, John: With her "f—k buddy," Carrie tries to make feelings happen but realizes she and Dean Winters' character are compatible only in the bedroom.
Episode 15, Vaughn Wysel: Carrie falls in love with Vaughn's family just as she realizes his "shortcomings." Played by Justin Theroux.
Episode 16, Patrick Casey: Played by Richard Joseph Paul, he's the recovering alcoholic and the subject of the infamous line: "How many cute, smart, single smokers are there left in the world?"
Episode 17, Dr. Bradley Meego: Patrick Breen plays Carrie's doctor distraction until she spots Mr. Big in the Hamptons. With his new wife, Natasha.
Season Three:
Episode 1, Bill Kelley: Thanks to John Slattery's character, we get to see Carrie channel her inner Jackie O. And all the pee jokes we can handle.
Episode 4, Sean: Carrie has to decide if she and her bisexual new boyfriend (Eddie Cahill) could jive.
Episode 5, Aiden Shaw: Our first of many moments with long-term boyfriend Aiden, played by John Corbett, whom she inevitably dumps for Mr. Big.
Episode 14, Keith Travers: Vince Vaughn plays the liar Hollywood agent, who is actually just house-sitting for Carrie Fisher.
Episode 15, Wade Adams: The "Superboy" comic shop owner played by Cane Peterson makes Carrie feel young again, especially when his mother pops in.
Season Four:
Episode 2, The Photographer: Carrie is asked to walk in a fashion show and her embarrassing fall is snapped by a cute, nameless fashion photographer played by Jeff Forney.
Episode 3, Ray King: Carrie falls for a musician played by Craig Bierko, only to realize his world of jazz is too much.
Season Five:
Episode 1, Louis Leroy: Daniel Sunjata plays a sexy sailor during Fleet Week who makes Carrie realize that New York City is her true love. Infamous quote: "If Louis was right, and you only get one great love, New York may just be mine. And I can't have nobody talking s--t about my boyfriend."
Episode 5, Jack Berger: While working with publishers for her book, Carrie meets Berger (Ron Livingston) whom she later dates before he breaks up with her in a Post-It note. (Side note: This episode may or may not have acted as personal therapy for someone, ahem, who was once broken up with in a text message.)
Season Six:
Episode 8, Howie Halberstein: Following her traumatic breakup with Berger, Carrie has a one night fling with Harry Goldenblatt's "rabbit" friend played by Bryan Callen, which literally ends up in trauma.
Episode 10, Jeremy: Arguably one of the best cameos, David Duchovny plays Carrie's high school boyfriend who turns out to be, well, nuts.
Episode 12, Aleksandr Petrovsky: Carrie meets the famous Russian artist, played by Mikhail Baryshnikov, whom she almost ends up with. Until Mr. Big rescues her in Paris…
And the infamous moment and closure to the series, where we learn Mr. Big's real name…
© Copyright IBTimes 2023. All rights reserved.
FOLLOW MORE IBT NEWS ON THE BELOW CHANNELS