'Shameless' Season 7 Spoilers: Episode 4 Photos Tease Frank Creating Order At The Homeless Shelter, Fiona's Attempt To Save Patsy's
Frank has found a fresh start in Season 7 of "Shameless" with a new family at the Gallagher Home for the Homeless, but could his safe haven be in jeopardy already?
A synopsis for episode 4 suggests the former patriarch of the original Gallagher clan — now living next door to the newest and likely most unruly shelter on Chicago's Southside — has a plan to save his new home. Frank (William H. Macy) will plan an event for other residents of the neighborhood in the hopes of winning them over through grand gestures. Photos from the episode suggest he may also attempt to fix things internally, putting rules into effect for the residents of his homeless shelter.
While he's doing that, Fiona (Emmy Rossum) will be hard at work trying to save Patsy's from certain closure. In the hopes of drumming up some serious business she organizes a speakeasy party, complete with costumes and fun for everyone. While it's a noble idea, it's unclear whether it will be enough to save the failing establishment.
The synopsis gives nothing more away about the episode, but photos suggest there's plenty more in store for the rest of the Gallagher family — new and old. Debbie (Emma Kenney), who was caught trying to steal in episode 3, will leave her shady business in the past for another. Photos show her dressed to the nines while in what appears to be a bedroom with a strange man. Meanwhile Carl (Ethan Cutkosky) and Dominique's (Jaylen Barron) father are on a mission to take down the boy with whom she's been cheating.
Check out more photos from Season 7, episode 4 of "Shameless" and be sure to tune in to the show Sunday at 9 p.m. EDT.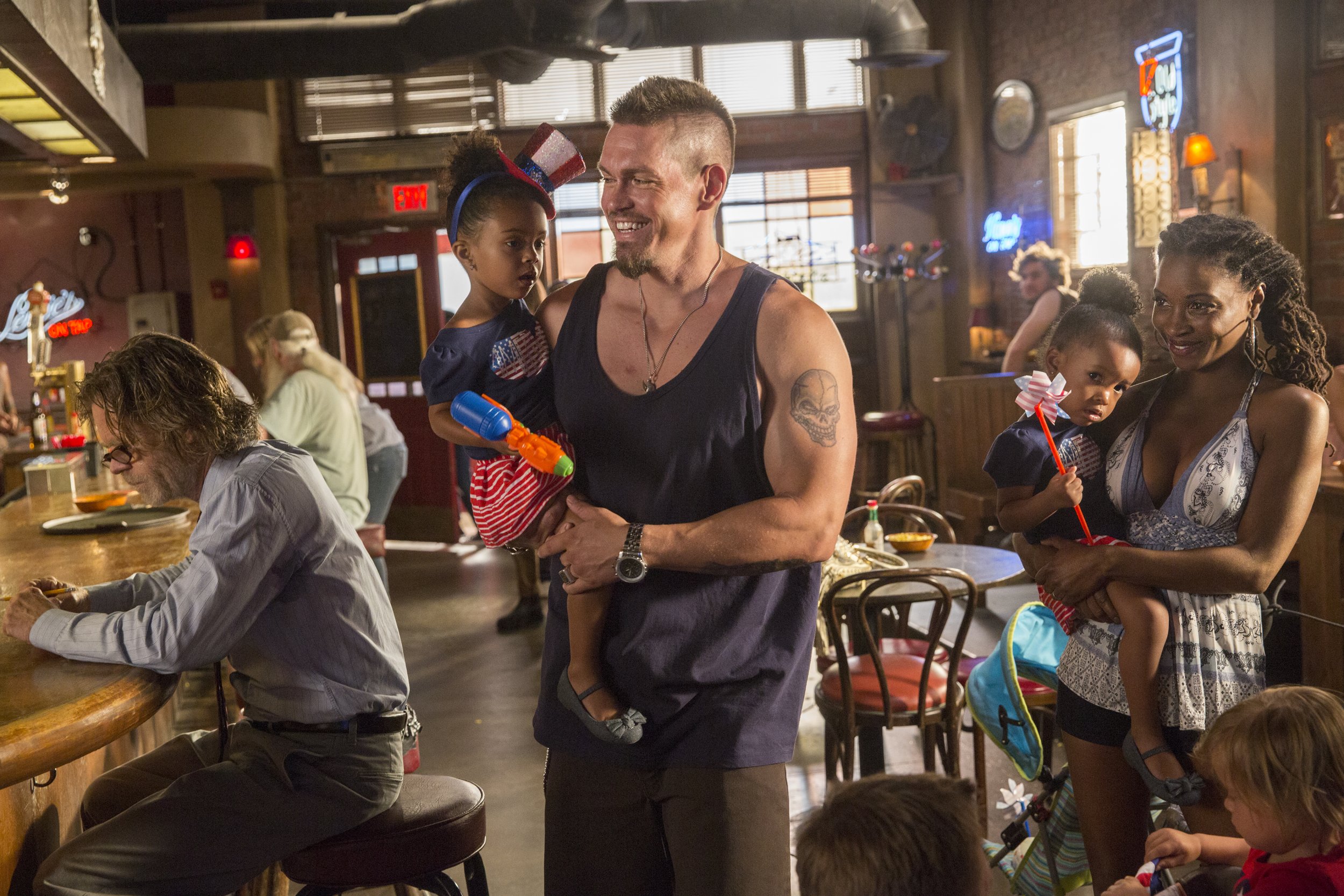 © Copyright IBTimes 2023. All rights reserved.