Sharon Osbourne Says 'No' To More Plastic Surgery As Millions Of Women Say 'Yes'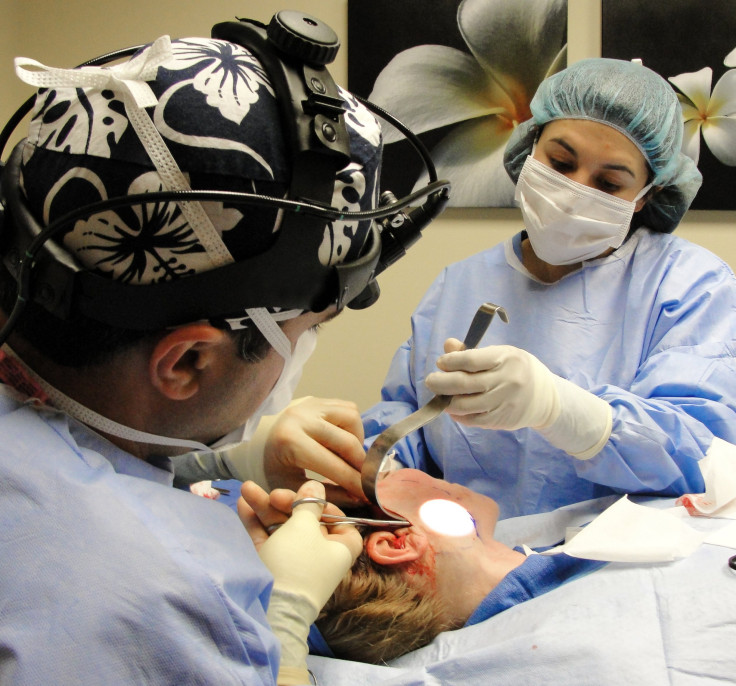 During Monday's episode of "The Talk," Sharon Osbourne shared her newfound disdain for plastic surgery and vowed that she will no longer seek elective procedures. According to Entertainment Wise, the brassy TV personality has spent nearly $300,000 on cosmetic surgery in the past. Osbourne made the decision to forgo further procedures because she is unsatisfied with how the surgeries have made her look.
"No more, because I have been looking at pictures of myself recently since I started to lose weight.," she said. "And in a lot of shots, my face looks plastic and at certain angles I was like, 'Oh, dear. Oh, I should never have done that. Oh, that's a bad one.' So I'm like, 'No more. No more abuse.''
Osbourne also revealed that she decided to have a double mastectomy after one of her breast implants burst and she discovered that she carried the breast cancer gene.
"One of them had burst, and all of it had gone into the wall of my stomach. And one breast was different than the other," Osbourne said. "I wasn't diagnosed with cancer, but I had the gene and one of my breasts was in a really bad state because of the implant."
The 60-year-old won her battle with colon cancer in 2003 and previously praised the effects of plastic surgery. In a 2008 interview with Night and Day magazine, Osbourne talked openly about having her stomach stapled and later having excess skin removed. She also admitted to loving plastic surgery.
"I had liposuction on my neck and had it lifted, too. I had my breasts lifted, my arms lipo-ed and my tummy tucked," Osbourne said. "I had my bum lifted and implants inserted. And I had my legs lifted. I love cosmetic surgery. I don't mind getting older. But if it all started sagging, I 'd have the whole lot done again."
The former reality star's decision is one that few others in American and the U.K have arrived at.
A 2011 survey conducted by the Huffington Post showed that more than seven out of ten women between the ages of 18 and 30 want to undergo plastic surgery, while half plan to have cosmetic procedures in the future. According to the American Society of Plastic Surgery, a whopping 13.8 million people in the U.S. chose to have elective surgery last year.
According to the statistics, breast augmentation is the most popular cosmetic surgery procedure. Ninety-two percent of those who undergo elective surgery are women. In Osbourne's native U.K, 43,069 cosmetic surgeries were performed in 2011. According to the British Association of Aesthetic Plastic Surgeons, 38,771 of those procedures were performed on women.
It doesn't help that high profile stars, who arguably have a great deal of influence on the public, frequently undergo cosmetic procedures.
Stars like Nicole Kidman and Courtney Cox have both publicly admitted to having Botox injections while younger starlets, such as Heidi Montag have undergone drastic transformations through a number of procedures. A 2012 PEOPLE magazine story revealed that "The Hills" star underwent ten cosmetic procedures in one day--leaving her virtually unrecognizable.
Yet in an interview with Access Hollywood last month, Montag told Access Hollywood that she faced negative repercussions following the surgery.
"I would never do it again and I never recommend it for anyone. I was definitely way in over my head. I'm glad it worked out and you can't really reverse time," Montag said. "I kind of wanted a few enhancements and then it kind of got out of hand. I wasn't told really the repercussions and what would happen, emotionally and psychically and the pain I would be in. I was kind of in shock."
Perhaps celebs speaking openly about the downside of surgery will lead many to think twice before deciding to go under the knife.
© Copyright IBTimes 2023. All rights reserved.