SHIB X Welly's: Shytoshi Kusama Explains Going With 'Hyper-Quality Agile Fast Food Chain'
KEY POINTS
Mode of payment at Welly's will be SHIB
More stores to open globally
Shib army can take part in deployment of stores
Kusama shows love to fans in India in Medium post
Shytoshi Kusama, the lead developer of Shiba Inu, has revealed that SHIB is entering into a partnership with blockchain-based fast food chain Welly's.
The official handle of SHIB tweeted, "SHIB x WELLY's #ShibArmy join us in welcoming @wellyfriends , our newest partnerSHIB!"
The reveal follows a teaser video the Shib team dropped on Jan. 27, with the message "Something is Cooking" and the sound of a rooster crowing in the background. Kusama had said the deal will "break the internet."
As of now, Welly's is present in Naples, Italy, Kusama said in a Medium post. He said the brand is known locally for "extremely high quality food at a good price point."
He added that looked forward to opening more stores globally after the integration in 2022 and 2023. The mode of payment will be SHIB. Going forward, there will be NFT-based rewards and benefits for the customers.
Kusama explained the team doesn't want to with "huge centralized conglomerates that are con-agriculture and known for selling food that is harmful, subpar and possibly poisonous."
Welly's, on the other hand, he noted, is a new but healthier fast food joint and will rebrand their organization matching SHIB's ethos and technology stack.
"Welly's is a "burger joint" but we understand the importance of having vegetarian, vegan, and "healthy" fast food options. Upon the opening of our flagship store, we will introduce more options to cater to these needs," he wrote.
"Within 1 week, upon the partnershib being put into place, Welly's was able to complete a full-rebrand of their store, including mascot, creating new eco-friendly packaging, and taking suggestions from yours truly about marketing, menu and strategy," he said in the post, giving an example of the brand's "agility."
The Shib community, he said, "can take part in the deployment of new stores through making choices in the Doggy Dao, purchasing NFTs for exclusive benefits, or just enjoying good food and sharing our vision with those who still think we are just a meme."
Shib, although still a mem coin modeled on the Dogecoin, enjoys a loyal following of young investors who have cheered it and also egged on the development team to take steps to raise the value and use cases of the token. This has led to a slew of steps from the development team, including the launch of the Shibarium layer 2 blockchain, the Shiberse Metaverse, and even an official game.
Interestingly, in another example of how clued in the Shib team is to the views and demands of its base, Kusama said "because we love our India market so much, we shifted some of our visual communications from being beef centric, to chicken centric (cluck in video!) to compensate for the religious practices of one of our largest market (sic)."
It is this ability to listen, and respond, that has helped the team earn and keep the loyalty of the Shib army.
Fast food chains are increasingly getting into crypto. Last year, McDonald's and Burger King introduced their NFTs (non-fungible tokens). While McDonald's celebrated 40 years of its sandwich McRib by introducing its NFT on Twitter, Burger King enticed customers with its "Keep It Real" campaign presenting an opportunity to collect digital art.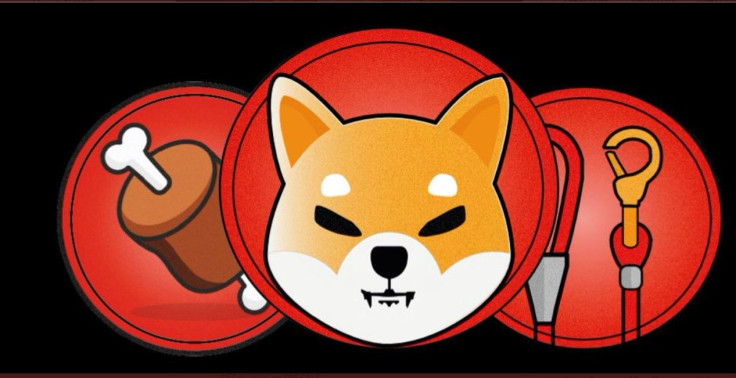 © Copyright IBTimes 2023. All rights reserved.
FOLLOW MORE IBT NEWS ON THE BELOW CHANNELS