Silicon Valley Heist: Thieves Easily Caught After Stealing $18K Worth Of GPS Equipment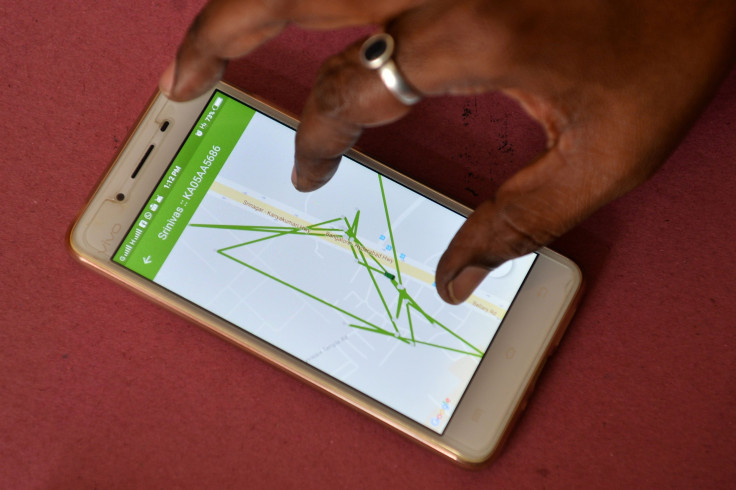 A pair of Silicon Valley thieves burglarized a Santa Clara, Calif., startup and made off with $18,000 worth of high-tech equipment – unfortunately for them, about 100 GPS tracking devices were among the items taken.
The duo broke into the offices of the Internet of Things (IoT) startup, Roambee, late last month and took several laptops along with devices that resemble cell phone chargers, KRON-4 reports. But those devices were actually Roambee's 'Bees,' which are used by pharmaceutical, agricultural and consumer electronic companies to track goods within an accuracy of 16 feet using built-in Wi-Fi, GMS, Bluetooth and GPS functions.
When employees discovered the burglary the next morning they immediately realized the thieves' mistake.
"These devices kind of look like cell phone chargers, so they probably thought they had some kind of street value," Roambee Corporation Vice President and co-founder Vidya Subramanian told KRON. "The moment we realized they had a box of trackers, we went into recovery mode."
Tech Thieves Tracked Down Within Hours
The Bees trackers were already powered up for transmission and were set up to automatically transmit periodically as long as their batteries were charged. When the Roambee's staff put the devices into recovery mode – meaning they send out a beacon every minute – Santa Clara Police Lieutenant Dan Moreno said the thieves were caught within five to six hours.
Light sensor data on the tracking devices was even able to determine that some of the equipment had been removed from their boxes and left at a storage unit and others were actively being transported in a vehicle the thieves were driving, the company explained on its website.
"We were able to pinpoint the location of these trackers to a warehouse in Union City and two of the devices had gone mobile, and the thieves were driving around with them in the East Bay," Subramanian told KRON. The two men were arrested in Alameda and their storage locker containing drugs and other stolen property is being investigated in connection with a series of other robberies in the Bay Area.
The thieves had already made a mistake when one of them grabbed a beer from the office refrigerator during the course of the robbery and cut themselves, leaving fingerprints and blood evidence throughout the crime scene, Lieutenant Moreno said.
Although the devices are primarily used to track shipments of banana pallets and other products in transit, Subramanian says that the botched robbery and pinpointing of the criminals' whereabouts is proof that their product is effective.
"What this has done is show our customers that our product not only works, but it goes into full recovery mode where we can actually show the end result for a roaming perspective," Subramanian said. "It was picture perfect. This is what we've been gearing up to do, and we were ready for it and we executed."
"I almost felt sorry for the burglars," Subramanian added. "As soon as they took the Bees, they didn't stand a chance."
© Copyright IBTimes 2022. All rights reserved.
FOLLOW MORE IBT NEWS ON THE BELOW CHANNELS