'The Sims' Rumors: New Sim Game 'Paralives' Shrouds Upcoming 'Eco Lifestyle' Expansion Pack Release
KEY POINTS
"Paralives" practically similar to "The Sims"
"Paralives" yet to get an official release date
"The Sims 4" will get a new expansion pack on June 5
"The Sims" has had its highs and lows the past years although gamers continue to play it. The strategic life simulation game has maintained its popularity but "Paralives" could be offering them a serious competition. There are hardly differences between "The Sims" and "Paralives." The latter is described as a dollhouse simulation game but also features the ability to build homes, create characters and manage SIM lives.
A glimpse of things to come for "Paralives" was recently shown on several videos that can be viewed via Steam. The graphics seem a tad better, same with the interface shown. A notable difference that will be evident is that this game pays close attention to detail. That includes customizing characters, homes and even furniture, Kotaku reported. And like "The Sims," "Paralives" is not limited to one area (homes). It also involves an open-world neighborhood where characters can socialize, find jobs and participate in events such as parties.
Graphics and interface seem to be the big difference to expect for "Paralives" once it does come out. At first glance, it looks like an aspiring game that tries to give "The Sims" some friendly competition. The only difference is that Electronic Arts has already done so much, releasing new packs to keep gamers occupied.
Speaking of expansions, EA recently announced the next one for "The Sims 4" called "The Eco Lifestyle." The new expansion will focus on eco-friendly objectives such as turning a polluted environment into a sustainable neighborhood. To understand that better, a video of the upcoming expansion can be found below.
According to Game Spot, the Evergreen Harbor town will need someone to lead in cleaning the neighborhood up. A goal is to entice the community to join in and help promote recycling, reusing and reducing its carbon footprint. New careers will also be introduced that are tied up to this. They include being a Civil Designer or a Freelance Crafter. This will result in maximizing the power of science and using technology to come up with inventions that can help improve the world these Sims live in.
"The Sims Eco Lifestyle" pack will be released on June 5 for the PC, PS4 and Xbox One. It is now available for pre-order for "The Sims" fanatics looking for new content to try out.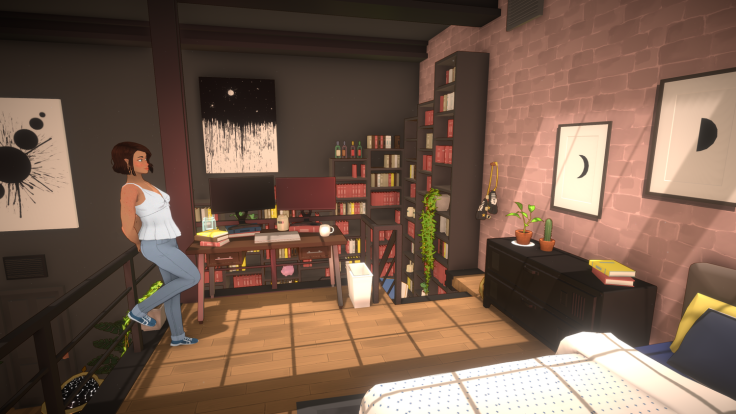 © Copyright IBTimes 2023. All rights reserved.