Singapore's Economic Growth Trumps Industry Expectations In Fourth Quarter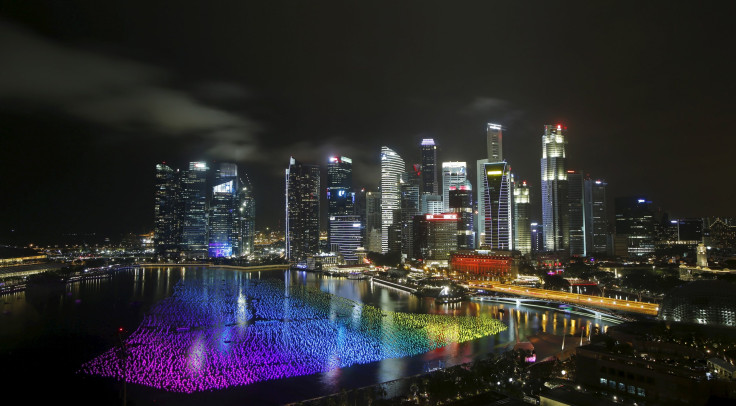 Singapore's gross domestic product (GDP) rose 2 percent in the last three months of 2015, an advance estimate by the government projected Monday. The government estimate beat analysts' expectations as improvements in the construction and services sectors countered faltering exports.
The consensus between nine estimates in a Bloomberg survey was for a 1 percent expansion in the October to December period.
Services output grew 3.2 percent from a year earlier in the three-month period and construction grew 2.2 percent, helped by a pick-up in public sector construction activity, while manufacturing output fell 6 percent from a year earlier. On a quarter-on-quarter, seasonally-adjusted basis, GDP grew by 5.7 percent in the fourth quarter, up sharply from the 1.7 percent growth in the previous quarter.
For the year, Singapore's economy expanded by 2.1 percent in 2015, in line with the government's official growth forecast of "close to 2 percent." Industry analysts had expected the full year growth to come in at 1.9 percent.
Many analysts were unimpressed by Monday's advance figures, however, noting that the city-state's GDP had grown at its slowest pace in the past 6 years as China -- Singapore's largest export destination -- faced an economic slump for most part of the year. Economic data released from China last week also signaled weakness in the manufacturing sector for a straight fifth month.
"Given that the outperformance for this quarter happens to be in the services sector, it could be rather transient. Singapore remains confronted with twin headwinds externally and domestically," Weiwen Ng, a Singapore-based economist at Australia & New Zealand Banking Group told Bloomberg.
DBS economist Irvin Seah pointed out that further interest rate hikes in the United States and a continued slump in the Chinese economy could be detrimental to investor confidence in Singapore in 2016.
"Growth outlook in the next six to nine months will remain tepid before an improvement in the later part of 2016 can be expected," Seah told Channel Newsasia.
In November, Singapore's Ministry of Trade and Industry announced that in 2016, Singapore's economy was expected to grow at a "modest rate of 1 to 3 percent."
© Copyright IBTimes 2023. All rights reserved.