Skype's iPad App Getting Strong Reviews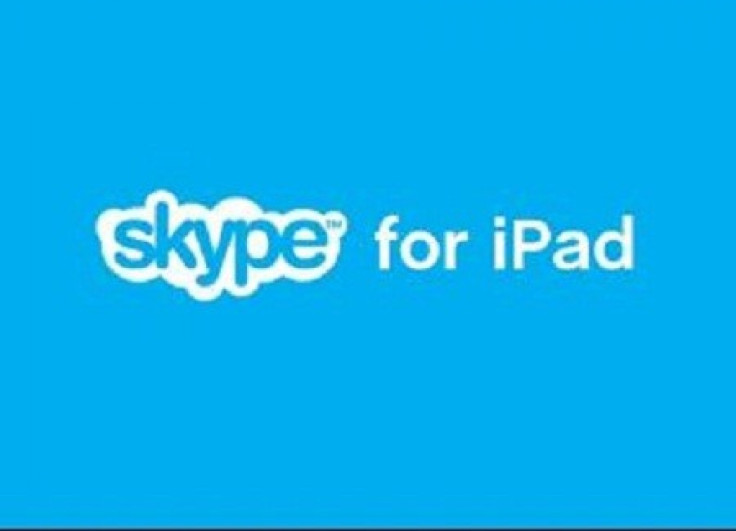 The early reviews for Skype's new iPad app are in, and the majority of users like the experience.
Skype's iPad app was released Tuesday and it quickly became one of the Top Free iPad apps in the Apple App Store.
User reviews were already pouring in for Skype's much-anticipated iPad app, months in the making.
"Finally!" wrote one user. "It works great and integrates easily to use."
The Skype iPad app had 224 ratings not long after its release, and most were very positive about the new app. Among the reviews, 161 users gave the Skype app a top five star rating, while only 12 gave it the lowest one star rating.
Other reviews from Skype iPad app users included:
"I've been waiting some time for this. Skype for iOS is good, but was not optimized for the iPad. Now it is, and it's great to use without a computer! Great job!"
"Works pretty good. Finally Skype optimized for iPad :)"
"Great in the time I have used it but wish it had the ability to scan contacts for other Skype users."
"I don't have the words to describe ..."
Skype bills its Skype for iPad app saying, "Bring your Skype contacts closer with full screen video at your fingertips. Beautiful and simple, this is Skype built especially for the iPad. Call, video call, or instant message anyone on Skype."
"Skype is beautifully designed and optimized for the iPad. It offers the best of both worlds for users who want a larger Skype experience, on-the-go," Skype said in a blog post. "The large iPad screen is perfect for bringing Skype video calls to life, in either landscape or portrait view, and because it is on the iPad, Skype video calls can be made at the beach, in a var or even lying on a couch.
"The new Skype for iPad app also takes full advantage of the iPad 2's dual cameras, allowing users to talk face-to-face with the iPad's front camera or switch to the rear camera to show what they can see," Skype said.
The iPad app also allows calls to landlines and mobile phones to hose with Skype Credit. It works on 3G and Wi-Fi.
© Copyright IBTimes 2023. All rights reserved.