Smart Cities 2017: Kansas City Is Well On Its Way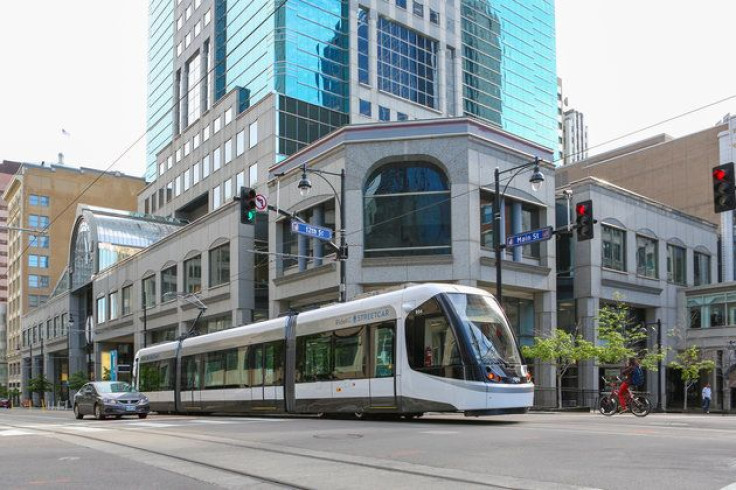 It might be time to stop thinking about Kansas City, Mo. as "flyover country." After a series of projects and millions of dollars spent, ""We will be the smartest city on Earth within five years," Bob Bennett, Kansas City's Chief Innovation Officer, said in an interview with The Kansas City Star . The mission began four years ago when Kansas City officials added free Wi-Fi on 50 city blocks and 125 smart LED street lights all over downtown.
In July 2015, Kansas City announced a partnership with Cisco, an artificial intelligence company. Both parties invested a total of $15 million in hopes of simplifying travel in their city. Kansas City was also one of the finalists for the 2016 Department of Transportation's Smart City Challenge, but ended up losing to Columbus, Ohio.
In the midst of the defeat, Kansas City identified a 2.2 mile stretch of streets in the middle of downtown to focus on improving. They have placed large kiosks on the sidewalks which provide live details on public transportation, city events and city services. The kiosks can also be used as a way to alert people of any emergency close by.
Kansas City and Cisco have worked with Xaqt, a data managing company, to provide a live map of the "smart" 2.2 mile stretch of streets. The map provides details on any available parking as well as the location of their street cars. It also shows statistics on the heaviest traffic times and how many cars were on the road a certain point. The map gives an aerial view of the two mile stretch of roads and allows commuters a chance to plan their travel by using live updates.
The KC Streetcars were opened in May 2016 as a free option for downtown transportation. Each street car is 77ft long and the tracks are placed in the existing road. The track stretches for two miles throughout the heart of downtown. The cars are capable of travelling up to 45 mph or whatever speed is necessary to keep up with the regular flow of traffic.
According to The Star , the next aspect of their mission is to develop a Prospect MAX rapid bus line. The bus line would travel on a nine-mile section of the city. MAX buses are large hybrid buses that include free Wi-Fi and frequent service.
"I'm glad we're on the cutting edge of this," Kansas City Mayor Sly James said in a press conference. Kansas City is paving the way for more cities to follow suit. The developments have already helped traffic flow improve and simplify life for anybody hoping to travel downtown. Within the next three years Kansas City is planning to increase the 2.2 mile stretch to 10 miles.
Kansas City has also been a testing point for Google Fiber; an ultrafast version of the internet. It has connection speeds up to 1 gigabit per second, nearly 100 times faster than the normal American household. The prices per month for Google Fiber packages in Kansas City range from $50-$160. Other cities in America who provide Google Fiber include Austin, Texas and Provo, Utah. There are plans to bring it to five more cities in America in the near future.
© Copyright IBTimes 2023. All rights reserved.