Snapchat Developing $300 Spectacles Successor, Another Upgraded Model
If a recent report is to believed, Snap Inc. could be developing two new versions of its Spectacles smart glasses. One model is claimed to come with a hefty price tag of $300, which is almost twice the value of the $130 first-iteration of the product.
Live news show Cheddar reported last Friday that Snap is releasing new Spectacles this 2018. The media outlet specified that while Snap is currently planning to launch a second-generation device later this year, it is also keen on debuting the third-generation device that's equipped with two cameras and a price tag of $300.
Cheddar cited people familiar with Snap's plans in its report when it claimed that the second-generation Spectacles will likely ship in the fall season. The device is also described as being water resistant, and having different color options. Unfortunately, fans shouldn't expect drastic changes, because the site's sources shared that the update will mainly focus on performance improvements and bug fixes.
Aside from preparing a second-generation upgrade, Snap is also reportedly developing a third-generation version that will very likely debut in 2019. The outlet calls Snap's third version "ambitious" for having a new design and sporting two cameras. The redesign is rumored to make use of an aluminum body with more circular lens frames. Meanwhile, the two cameras are believed to have 3D-like depth effects.
The redesign and the new camera system are not the only elements that will justify the significantly bigger $300 potential price tag of the device. Snap is also said to be considering including a built-in GPS and a leather case. Moreover, there's mention of augmented reality abilities that could compete with the rumored Apple Glasses. "Snap intends for future versions of Spectacles to incorporate AR capabilities, like integration with Snapchat's virtual Bitmoji avatars and animated lenses," the outlet stated.
The report about two new versions of Spectacles comes after Snap took A $40 million loss on the device. The first-generation Spectacles apparently only sold 150,000 pairs, so hundreds of thousands of the smart glasses were unsold. It's worth noting however, that CEO Evan Spiegel has publicly disclosed that his company will prioritize selling hardware in the next 10 years. Hence, it shouldn't come as a surprise that the company is preparing two new versions of the product.
Interestingly, MacRumors has learned that Snap is also in the process of holding conversations with major glasses companies like Luxottica and Warby Parker. The company is reportedly considering licensing out its Spectacles-based camera technology to other companies, so its hardware offerings could include traditional-looking glasses that can connect to Snapchat and access the platform's different features.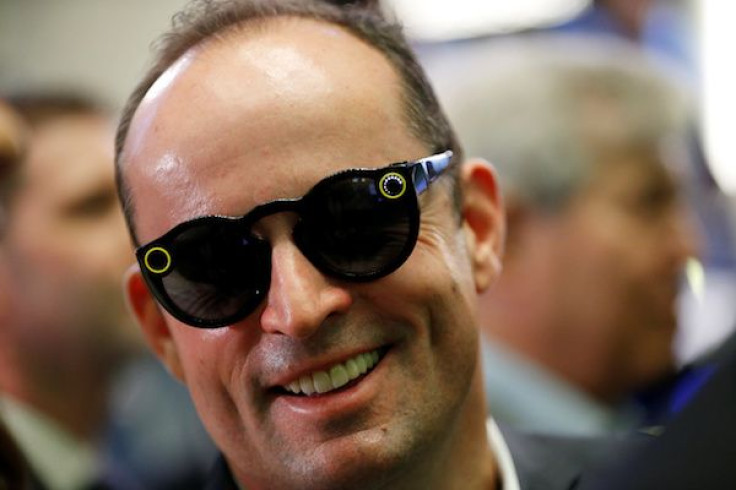 © Copyright IBTimes 2022. All rights reserved.
FOLLOW MORE IBT NEWS ON THE BELOW CHANNELS