Snapchat IPO Filing Will Make Evan Spiegel, Robert Murphy Billionaires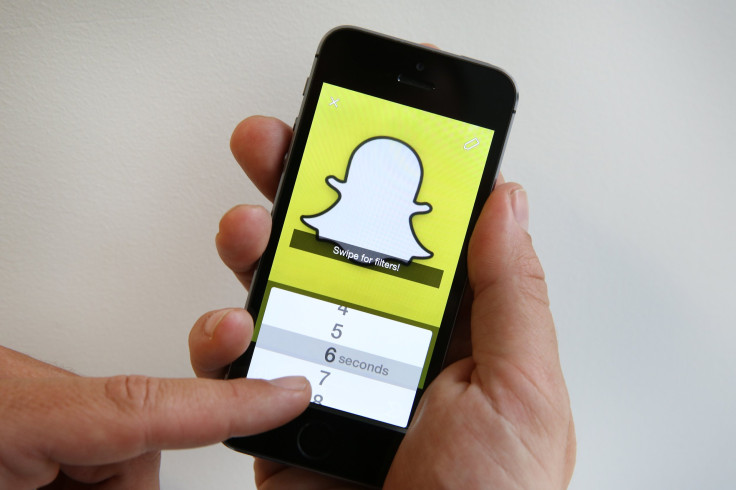 Now that Snapchat — or Snap Inc., as the parent company is now formally known — is going public, its founders Evan Spiegel and Robert Murphy are in for a windfall from the valuation of the company's stocks. Even though they have featured in lists of billionaires for some time already, it is only once the company starts to trade publicly that their money on paper translates into actual cash in the bank.
The company is valued at between $18 billion and $22 billion, and the initial public offering (IPO) is for shares worth $3 billion, with each share expected to start trading between $14 and $16 when trading begins by March 1. The company is aiming for a listing valuation of between $20 billion and $25 billion.
Both Spiegel and Murphy, 26 and 28 years old, respectively, own over 22 percent of Snap's common Class A stock, and if the company achieves the $25 billion valuation at listing, both the co-founders will immediately be worth over $5.5 billion individually. This doesn't include any additional restricted shares that may be vested with the founders.
Both the under-30 entrepreneurs featured in the 2016 Forbes 400 list of the richest people in the United States, and when Snap starts trading, they will both move up in the rankings on that list.
However, Spiegel, who also serves as CEO of the company and currently makes over $500,000 a year in base salary, will cut his salary to a token $1 a year post the public trading. This is in line with what many other tech entrepreneurs, like Facebook's Mark Zuckerberg, Alphabet's Larry Page and Sergey Brin, and Oracle's Larry Ellison have done previously.
Additionally, Spiegel may also give up the $1 million yearly bonus he is presently entitled to. The SEC filing document makes clear that after the IPO, he will not be entitled to any bonus except whatever, if any, is determined by the company's board (of which he is a member).
Spiegel is among the youngest self-made billionaires in the world. He and Murphy, now Snap's chief technology officer, started the ephemeral photo- and video-sharing service when they were together at Stanford University.
© Copyright IBTimes 2023. All rights reserved.
FOLLOW MORE IBT NEWS ON THE BELOW CHANNELS