Snapdragon 835 Phones: Samsung Galaxy S8 And 7 Devices Rumored For Qualcomm Chip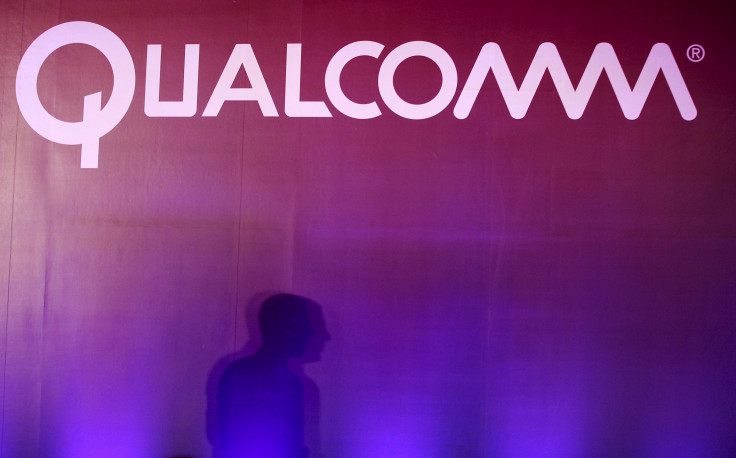 Qualcomm's Snapdragon 835 chip is expected to power a host of new and improved features for the next generation of smartphones, including 5G data speeds, virtual and augmented reality, and next level photography. Most devices have not yet been announced or released, but many are expected to debut in the coming weeks and months. Here's a rundown of smartphones expected to release in 2017 running the Snapdragon 835 chip.
Sony Xperia XZ Premium
Sony announced the Xperia XZ Premium during Mobile World Congress in late February as one of the first devices to feature the Snapdragon 835 chip. The device is currently available for preorder in the U.K for £649, ahead of a June released. It's U.S. availability remains unknown. Highlighted features on the smartphone include its 4K HDR display and 19-megapixel Motion Eye camera.
Samsung Galaxy S8 / Galaxy S8 Plus
Samsung is scheduled to announce its latest flagship smartphone in late March. The Galaxy S8 and Galaxy S8 Plus are expected to be the first devices to release to market running the Snapdragon 835, due to Samsung's partnership with Qualcomm. The smartphones are also expected to feature a design revamp, iris or facial recognition software and USB-C.
Motorola Moto Z 2017
News about a new Motorola flagship surfaced after several supposed leaks during Mobile world congress in late February. However, at this time little is known about the Moto X 2017 other than it may run the Snapdragon 835 chip. While Sprint showcased its 5G carrier aggregations speeds on an unknown Motorola device, parent company, Lenovo also showcased an image some new Moto Mods on an similarly unknow handset. It is likely the Moto Z 2017 may have dimensions similar to the current Moto Z to allow both devices to hit the same mods.
Nokia 8
After releasing several mid-range and international devices, HMD is preparing to launch the Nokia 8 with the Snapdragon 835 chip. The device is rumored for a June launch and may include several premium specs including a Quad HD display, 64GB or 128GB of internal storage options and a 24-megapixel camera.
Xiaomi Mi 6
Leaks for Xiaomi's next flagship have surfaced and give an idea of what the device may look like. Rumors also suggest a Snapdragon 835 chip for the handset, which may come in 5.1-inch and 5.7-inch models. The Xiaomi Mi 6 may be announced in April starting at CNY 1999 ($290). The smaller model may have 4GB of RAM and 32GB of internal storage, while the larger model may host 4GB of RAM and 64GB of internal storage. At least one model may feature a 3,200mAh battery. Both are expected to feature USB-C.
OnePlus 5
The next "flagship killer" from OnePlus is also expected to feature the Snapdragon 835 chip. Currently rumored specs for the OnePlus 5 include a dual-edge display, 6GB of RAM, 64GB and 128GB internal storage options, a 23-megapixel rear camera and 16-megapixel front camera, a 4,000mAh battery, USB-C and Android Nougat.
Microsoft Surface Phone
Reports indicate Microsoft is working on a new Surface smartphone and rumors suggest the device may run a Snapdragon 835 chip, in addition to a 5.5-inch QHD display, 4GB or 6GB of RAM and an updated version of Windows 10 Mobile. However, new reports suggest the device may not release until 2018 or 2019, which could indicate it may run a future chip more powerful than the Snapdragon 835, if it includes premium specs.
Samsung Galaxy Note 8
After the Galaxy S8, Samsung's fall flagship may also feature the Snapdragon 835, as the manufacturer often uses Qualcomm's most recent premium chip in both of its flagships each year. Rumors for the Galaxy Note 8 remain scarce, but speculations suggest the device may also adopt the design upgrades expected for the Galaxy S8, among other features.
© Copyright IBTimes 2023. All rights reserved.