Social Media Points Fingers At Binance And FTX For APT's Brutal Volatility On Day Of Listing
The world's biggest crypto exchange, Binance, along with rival FTX, is being accused by online users of manipulating the price of the APT token, which saw its price gyrating wildly immediately on its listing. Both the exchanges had made investments in the layer-1 blockchain, which rose to $100 and crashed to $1 on the day of its listing on the platforms.
The wild swing in the token's price brutally impacted many small investors. And speculation has grown among at least some investors that the investors in the Aptos blockchain could have got APT tokens for their investments, which were dumped in the markets leading to the price crash. The token offerings are similar to the stock options that companies and funds get in return for their investments.
Binance Labs and FTX Ventures, the venture arms of Binance and FTX, respectively, had invested in Aptos in August. The former made a second investment in the layer-1 blockchain aimed at solving key challenges in the crypto space in September.
A Binance spokesperson denied the allegations. "The tokens released to Binance as early investors are usually locked up for several years and released in a long-term vesting way. Those we will receive in the future will also be locked for several years," said Charlene Yu, a Binance product communications executive.
"Binance always prioritizes the needs of our users over those of our bottom line or the industry more broadly," Yu added. "Our priority is to provide the best liquidity to our users under strict risk management measures at the earliest availability, and we always aim to work collaboratively with project teams as well as ensure we keep the Binance community informed with the latest news and updates about listings."
FTX has not responded to IBT's email seeking comment, made after office hours on Thursday.
The crypto space, which touts itself as the panacea for the scams and ripoffs in the financial world, ironically, has never been really transparent when it comes to its own workings. These allegations floating online have not been proven, and experts are divided over the actual reason for the crash, plus there is no real regulation in the crypto space.
But social media animates crypto investors, many of who are Millenials, and their angst cannot be ignored. And some of the chatter may make it seem this crash was expected.
A Twitter user claimed before the listing that the venture capitalists will sell 90% of their holdings, a situation very common in crypto rug-pulls. It is not clear what the actual basis of this "forecast" was.
But there were some disturbing signals that were sent out before the listing itself. When Aptos blockchain's mainnet was launched, there was a lack of a governance token and other vital elements that are usually part of a decentralized finance ecosystem.
Binance still said that it would list APT on Oct. 19, which was followed by similar announcements from FTX and OKX crypto exchanges.
Crypto journalist Colin Wu pointed out that Aptos developers had asked the exchange to not list derivatives for over two weeks after listing APT.
But Binance confirmed that it would list spot APT and also open perpetuals for the same. Following Binance, FTX also said that it would list perpetuals along with spot.
Perpetuals are a special type of futures contract which do not have an expiry date and to save holdings from liquidation, investors need to add more funds. The liquidation of these contracts is often associated with increased volatility in crypto as the sharper the price fall/rise, the higher the chances of liquidation and the more assets that get liquidated, the more prices will fall.
Interestingly, a Twitter user actually predicted a huge dump of the APT token, as seen in the tweet below.
And then, out of the blue, Aptos announced on Oct. 18 that 20,076,150 APT tokens would be airdropped to 110,235 participants and the only people eligible are the ones who had completed an application for an Aptos Incentivized Testnet or minted an APTOS:ZERO testnet NFT.
The airdrop was rushed, and as per Wu, there were no real measures in place against Sybil attacks wherein users can generate influence over a network. The result was that many investors ended up with significant amounts of APT tokens.
"Someone selling 189,567 APT directly on Binance, resulting in the APT price from $15 to less than $13," Wu pointed out at the time of the token's debut.
When APT was listed on Binance, the very first daily candle went from $1 to $100, a 100-fold increase in price. But APT quickly lost the $100 price level and closed the daily candle at $7.32.
The data from Aptos Explorer is too huge to single out transactions and confirm whether Binance or FTX or any of the VCs have dumped huge quantities of APT tokens.
Adding to the suspicion, following the debut of APT on FTX, the APT contract on the exchange was down due to some error and many users were unable to close positions, thus taking losses.
As of 6:00 a.m. ET, APT was trading at $7.24, down 2.53% in the last 24 hours, as per CoinMarketCap data.
Several angry Twitter users slammed this as a deliberate attempt by FTX to manipulate the price of the APT token.
But nothing is easy to prove in crypto, even as rug-pulls and exploits get reported every day. Richard Gardner, the CEO of fintech firm Modulus, said there is no clear answer if the exchanges were involved in price manipulation, as some investors are alleging, or if the Aptos ecosystem was broken.
"There are a lot of questions surrounding the Aptos crash," he told International Business Times. "Certainly, there are more questions than answers. Some hypothesize that exchanges like FTX and Binance received APT in exchange for funding, then dumped those tokens on investors through glitches, including one which prohibited FTX customers from exiting their position. Is that what really happened? There is not yet a definitive answer here."
But Gardner hit the nail on the head when he added: "In many ways though, it really doesn't matter. The appearance of impropriety alone makes this a massive issue for the industry."
He said practices like these could only be a "function of malfeasance or failed systems."
"Some are concerned about the prospect of malfeasance. However, a system failure would be just as bad. In a world where we're seeing ongoing nine-figure hacks, technical glitches like these are simply unacceptable, especially from market leaders. Either way, it showcases just how important increased regulation of the industry is. It is critical. Without better oversight, debacles like these will continue. And, whether the result of bad actors or sheer incompetence, the industry will not survive a continued epidemic of disaster headlines," Gardner said.
The first person to reveal that the Aptos blockchain is broken was a Twitter user with the handle Paradigm Engineer #420, who also said he suspected the exchange's involvement.
"Hard to say without strong evidence but I suspect this is the case. Keep in mind this is pure speculation, though!" Paradigm Engineer #420 told IBT.
But OverDose, a Twitter account that warns investors about scams, believes that Binance and FTX are not the culprits.
"I don't believe Binance will dump on their investors in such an unethical way. I believe Binance has the best interest to keep their investors happy, because they do profit from volume and repeat customers," OverDose told International Business Times.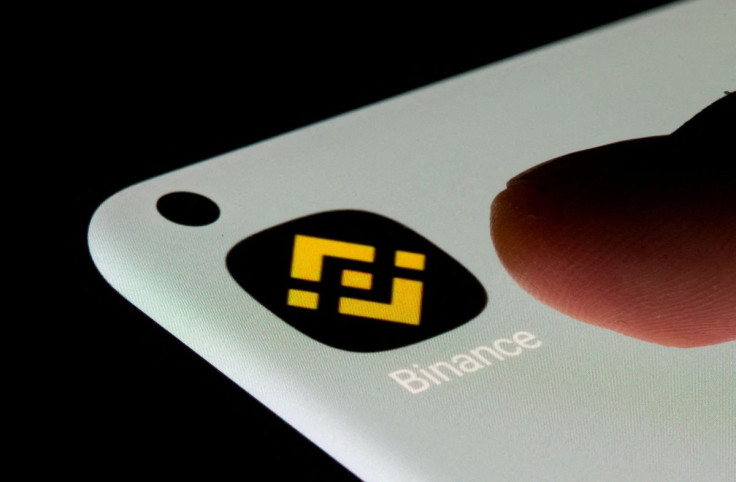 © Copyright IBTimes 2023. All rights reserved.
FOLLOW MORE IBT NEWS ON THE BELOW CHANNELS