Stablecoin Regulations 'Probably Not Happening In Early 2023': US Congressman
Despite the hype among regulators surrounding the creation of the regulatory framework for stablecoins, U.S. Rep. Jim Himes (D-Conn.) has said that a stablecoin bill may not be on the table in the early part of 2023.
Stablecoin is a cryptocurrency designed to have a stable price by being pegged to a commodity or currency
"It's probably not happening in early 2023," Himes, who sits on the House Financial Services Committee, said during a financial conference Tuesday. The U.S. congressman shared that the bill is "not happening this Congress" because of the upcoming elections. The Biden administration urged Congress for crypto regulations with the report from Financial Stability Oversight Council this month encouraging inter-agency cooperation.
Lawmakers on Himes' committee for months have been knee-deep on a stablecoin draft with the Biden administration taking a closer look at this type of crypto asset in recent months. While the bill may not yet come out in January, Himes is positive about the progress they have made for the digital currency sector.
"Four years ago if you said Bitcoin, crypto and DeFi in the halls of Congress, nobody would have known what you were talking about. The progress that has been made in Congress is pretty remarkable," the lawmaker said.
Despite the partisan divide in the lower house, Himes believes the stablecoin bill arrived in "record time." He also shared that regulators are most probably "stretched to act within the law," noting that Congress should "get serious about updating statutes that allow the regulators to do their work."
The lawmaker also said that "if the regulators continue to do what they're doing right now, which is sort of extrapolating or regulating by analogy, that opens up the court challenges." A high-ranking member of the House Financial Services Committee, U.S. Rep. Patrick McHenry (R-N.C.), underlined the need for federal regulations surrounding stablecoins, noting at the DC Fintech Week that he was confident it is coming.
McHenry has been working with chairwoman Maxine Waters (D-Calif.) for months over a stablecoin bill. But, with elections approaching, experts and industry watchers believe that the lower house is running out of time for this legislative session.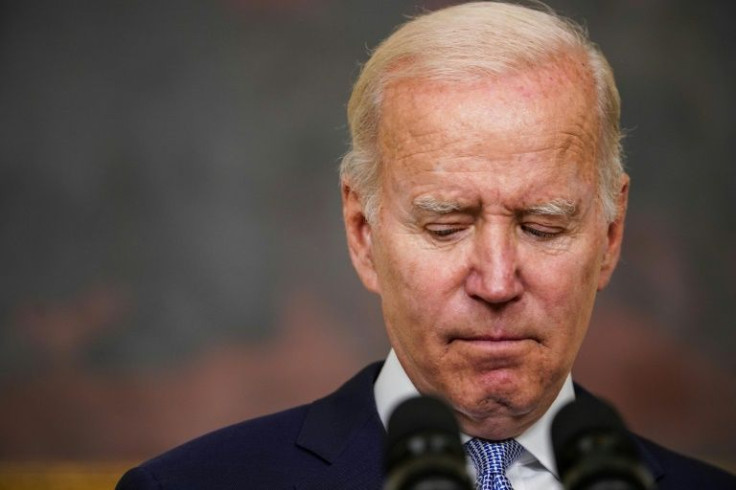 © Copyright IBTimes 2022. All rights reserved.
FOLLOW MORE IBT NEWS ON THE BELOW CHANNELS