Some New Samsung Galaxy Note 7 Smartphones Are Still Overheating: Report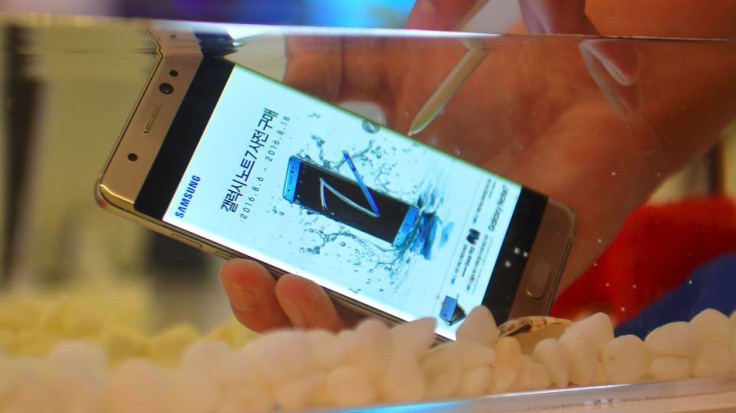 On Friday, Samsung Electronics America said more than half of the 1 million recalled Galaxy Note 7 smartphones have already been exchanged in the U.S.
While things seem to be getting a little better for Samsung in the U.S, consumers in South Korea are still having major issues even with their replacement non-removable batteries. According to South Korean television news network, YTN, newly exchanged smartphones are overheating or losing battery power while they are being charged.
The issues reported for the replacement Note 7 devices are "completely unrelated to batteries" and are "isolated cases" caused by mass production, a Samsung spokesperson told the Wall Street Journal.
According to Bloomberg, Samsung tried to rush the release of the Galaxy Note 7 in order to beat Apple's iPhone 7 phone. Samsung put pressure on its engineers to deliver the Galaxy Note 7 under extremely tight deadlines, which resulted in less sleep and is what caused the production error.
Though we're not sure how many devices have been affected, Samsung said it's examining the issues that are currently being reported.
At this point, the Samsung Galaxy Note 7 launch is becoming a nightmare. Samsung should hope that new reports and defects are only to a small batch of Samsung Galaxy Note 7 phones, otherwise, the company will have serious problems. Even if the company doesn't recover from sales on the Galaxy Note 7, the company's reputation is banking on a successful recall.
Samsung says more than 90 percent of Galaxy Note 7 buyers have decided to replace their dangerous phone with a newly updated version. And only 4 percent of Korean Samsung customer have decided to get a refund on their Samsung Galaxy Note 7 rather than getting an updated Galaxy Note 7.
© Copyright IBTimes 2023. All rights reserved.