Sony To Blame North Korea For 'Guardians Of Peace' Hack That Leaked Movies, Corporate Documents: Report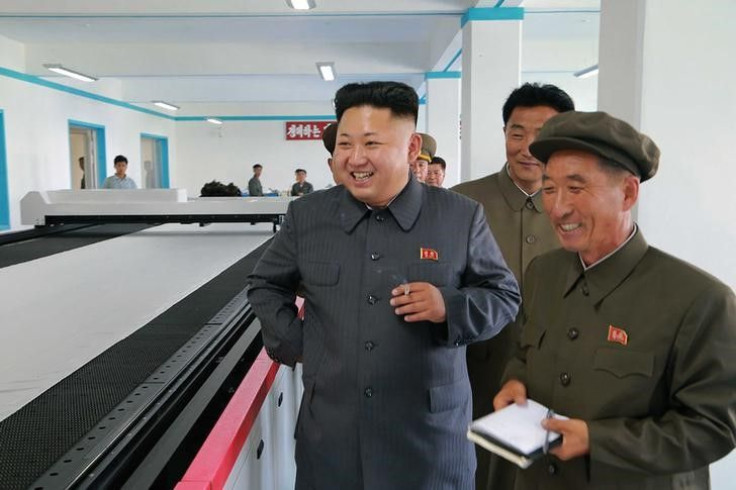 North Korea has been identified as the perpetrator in a wide-ranging hack on Sony Pictures last week that took the entertainment company's corporate computer network offline, according to a report in Re/Code. Sony investigators, working with the cybersecurity firm Mandiant, are expected to make an official announcement as soon as Wednesday.
The announcement would be the first firm accusation since the Nov. 24 hack, which resulted in the taking of employee salary information, future product plans and five major Hollywood films. Employees were forced to disconnect from their email accounts, shut down their computers and work with pen and paper after finding an image of a skeleton on their desktop accompanied by the message, "You have been warned."
That message was accompanied only be the signature, "Hacked By #GOP," a moniker that stood for Guardians of Peace.
North Korea was rumored to be behind the attack largely becomes it comes weeks before the release of "The Interview." The comedy, starring Seth Rogen and James Franco, is about two American journalists who travel to North Korea to assassinate leader Kim Jong Un at the behest of the CIA. Sony has maintained that, despite the hack and previous complaints from North Korea, the film will be released on Dec. 25.
Along with facilitating the illegal distribution of major movies like "Fury" and the still-unreleased "Annie," the incident also highlights the strength of North Korea's hacking capability. The isolated nation has long been rumored to have a relationship with Chinese hackers who both work on Pyongyang's behalf, while also training North Koreans to conduct online espionage.
© Copyright IBTimes 2023. All rights reserved.
FOLLOW MORE IBT NEWS ON THE BELOW CHANNELS