Sony Forecasts 4th Straight Loss, Cuts TV Sales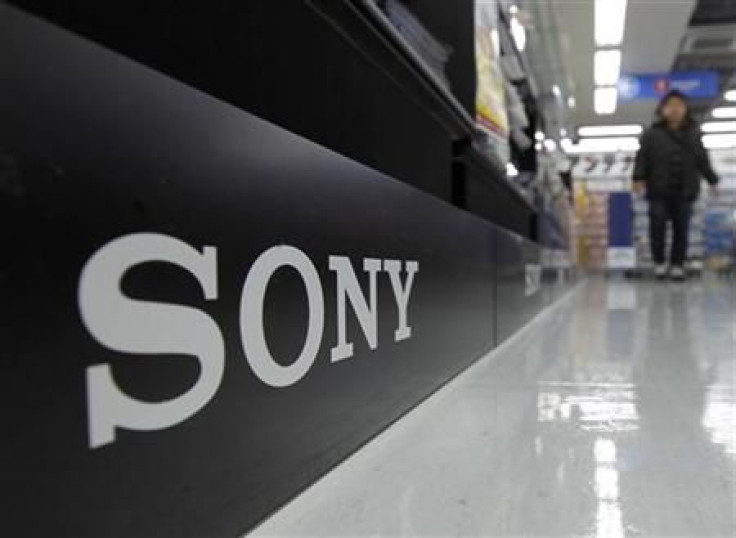 Sony Corp said Wednesday it is headed for its fourth straight annual net loss, instead of a profit it forecast earlier, as Thai floods disrupted camera production, adding to losses from a soaring yen and price slides in its TVs and PCs in the United States and Europe.
The maker of Bravia TVs, Vaio computers and PlayStation game consoles changed its forecast to a loss of 90 billion yen ($1.1 billion) from a net profit of 60 billion yen earlier.
Sony is yet another addition to a lengthening list of Japanese firms that have posted poor quarterly results due to factors including the strong yen, floods in Thailand and weak demand in the United States and Europe.
The list includes Honda Motor Co, Panasonic, Nintendo Co Ltd and Nomura Holdings.
Sony blamed the deluge in Thailand for cutting 25 billion yen in expected earnings, and reduced its TV sales forecast by 9 percent to 20 million sets, the second cut this financial year.
The Thai floods are only the latest problem for Sony, which is struggling to come up with another hit product like the Walkman, said Fujio Ando, senior managing director at Chibagin Asset Management.
As far as its TV business, its situation is the same as Panasonic's -- making deep cuts to stay competitive with no guarantee the restructuring will work, he said.
Sony, which is heading for its eighth straight annual loss in its TV division, is revamping the unit, but a lack of details since the plan was announced three months ago and poor sales are keeping investors downbeat.
The company said it will aim to cut the TV unit's operating loss, expected to be 175 billion yen this financial year, by half in the next year and return it to profit in the year ending in March 2014.
The TV business is an essential part of Sony's growth strategy. We, as management, feel a great sense of crisis after seven straight years of losses, Sony Executive Deputy President Kazuo Hirai told a briefing.
'TOO LITTLE RESILIENCE'
Sony, which also cut its full-year operating-profit outlook by 90 percent to its lowest level in three years, said earlier this week that it would split its television business into three divisions of outsourcing, LCD TVs and next-generation TVs from November 1 to turn around the loss-making operation.
Sony is also considering dissolving its flat-screen venture with Samsung Electronics Co, which will enable it to cut panel supply costs and improve its TV business earnings, according to sources familiar with the matter. It has yet, however, to unveil any plan.
Sony's revised net forecast compares with market expectations of a 49.5 billion yen profit in a Thomson Reuters I/B/E/S poll of 18 analysts.
While Sony laid out external factors such as foreign exchange rates, macro-economics and the floods in Thailand as reasons (for its poor results), the firm has way too little resilience, said Shigeo Sugawara, senior investment manager at Sompo Japan Nipponkoa Asset Management.
I see that as the company's fundamental problem, he said.
Once a symbol of Japan's high-tech might, Sony is struggling to come up with hit devices and finds itself outmaneuvered in TVs by Samsung Electronics and in the booming smartphone market by Apple.
For Sony to come back it needs to focus more on its next generation image technology to convince people that it still has innovation in its DNA, said Yoshihisa Toyosaki, head of Japanese research firm and consultancy Architect Grand Design and a former Sony employee.
Sony posted an operating loss of 1.6 billion yen for July-September.
Shares of Sony tumbled 3.6 percent to 1,520 yen ahead of the results on Wednesday. They have fallen 46 percent between the beginning of the year and Tuesday's close, compared with a 14 pct fall in the broader market.
($1 = 78.280 Japanese yen)
(Additional reporting by James Topham, Michiko Iwasaki and Lisa Twaronite; Editing by Miyoung Kim, Chris Gallagher and Vinu Pilakkott)
© Copyright Thomson Reuters 2023. All rights reserved.