Sony Hackers Issue New Demands, Call 'The Interview' Cancellation 'Wise Decision'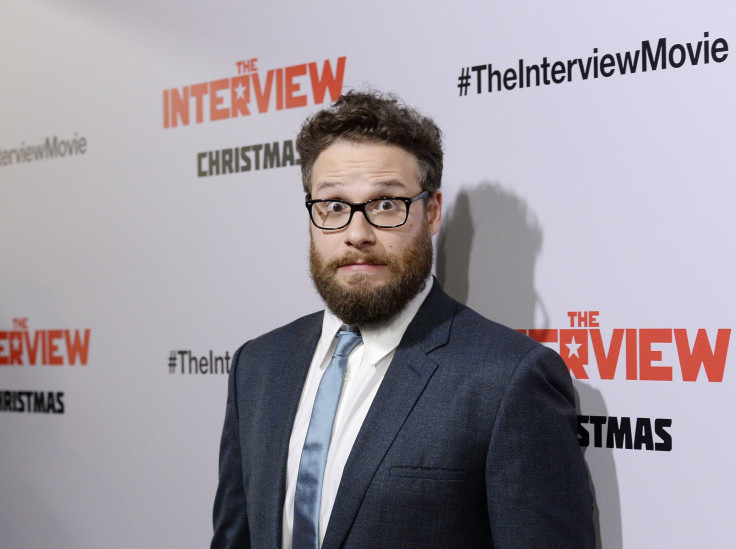 The group that hacked Sony Corporation's film division has emailed executives to say it was "very wise" to cancel release of "The Interview." The hackers now demand Sony remove all signs that the comedy ever existed, a task which would be virtually impossible.
Sony executives received another email from the hacking group calling itself the Guardians of Peace, or GOP, with a message that said they would "ensure the security of your data unless you make additional trouble," according to a CNN report. The group said that Sony was "very wise" to "cancel the release of 'The Interview,'" but now said that it would only withhold the rest of Sony's stolen data if the company agrees to never release the film.
"It's very wise that you have made the decision to cancel the release of The Interview. It will be very useful for you," the group said in an email. "Now we want you never let the movie released, distributed or leaked in any form of, for instance, DVD or piracy."
FBI investigators said Friday that it had "enough information" to determine that North Korea was responsible, but the country has again denied any involvement. The email demands that "everything related to the movie, including its trailers, as well as its full version down from any website hosting them immediately."
Critics of Sony's decision to cancel the Christmas release of "The Interview," which include U.S. President Barack Obama, say that complying with anonymous threats will only encourage similar attacks. The new demands lend credence to the notion that dealing with cyber-terrorists can be a dubious process.
"I am sympathetic to the concerns that they face. Having said all that, yes I think they made a mistake," Obama said at a press conference. "We cannot have a society where some dictator someplace can impose censorship here in the U.S."
Sony Entertainment CEO Michael Lynton responded on Friday, saying he disagreed with the president on whether the company's actions were a "mistake." The president, along with the press and public, were mistaken about why Sony pulled the movie, he claimed.
"We do not own movie theaters," Lynton told CNN. "We cannot determine whether or not a movie will be played in movie theaters."
Sony initially said that it had no plans to release "The Interview" at all, either theatrically or through an online streaming service. It later recanted, claiming that it would release "The Interview" online should a service like iTunes or Netflix step forward to distribute it.
"We have not given in. And we have not backed down. We have always had every desire to have the American public see this movie," Lynton said.
© Copyright IBTimes 2023. All rights reserved.