Sony Sells Off PC Division To Japan Industrial Partners, Reduces Forecast To $1.1 Billion Loss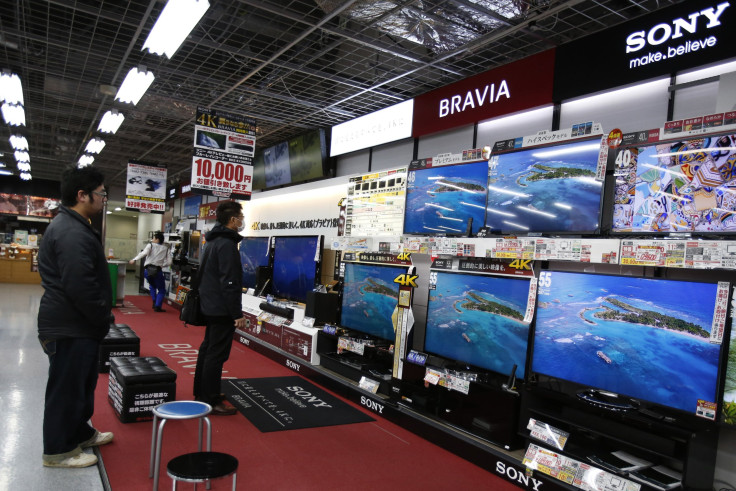 In an unexpected turn of events, Sony Corp (NYSE:SNE) sold off its Vaio personal computer business to investment fund Japan Industrial Partners. After slashing its outlook for the year to a loss of $1.1 billion, the company also plans to cut 5,000 jobs by March 2015 -- 1,500 in Japan and 3,500 overseas -- to fulfill its restructuring plans.
In a statement, Sony said it revised its October projections for a profit of 30 billion yen, and it now expects a loss of 110 billion yen. It estimates its operating profit for this year will be 80 billion yen, almost half of 170 billion yen projected in October. The sales forecast, though, remained unchanged at 7.7 trillion yen. Sony will keep a 5 percent stake in Japan Industrial Partners for the initial period, Reuters reported.
"Sony and JIP will now proceed with due diligence and negotiate detailed terms and conditions of the business transfer, targeting the conclusion of a definitive agreement by end of March 2014," the company said in a statement. "Following reevaluation of the product lineup, the new company is expected initially to concentrate on the sales of consumer and corporate PCs in the Japanese market and seek to optimize its sales channels and scale of operations, while evaluating possible further geographic expansion."
Sony will keep its 5 percent stake in Japan Industrial Partners for the initial period according to Reuters. It said it plans to split off its TV division into a separate business by 2014. Nikkei Business Daily had recently reported that the Vaio PC unit was up for sale for 50 billion yen ($493 million), which the company had then declined to comment on.
During the quarter, Sony had agreed to sell off its audio-recognition business Gracenote to Tribune Co. for $170 million, along with a stake in the satellite broadcaster SKY Perfect JSAT Holdings Inc., for $15.2 billion. "Their PC business has annual revenue of about $4 billion," Damian Thong, an analyst at Macquarie Securities in Tokyo told PC World on Feb.4. "Their handset business is tracking to almost three times as large revenue-wise."
Thong said he estimates that Sony will lose about ¥30 billion on PCs alone this year.
The world's third-largest TV maker introduced the Vaio computer line in 1996, at a time when Microsoft's Windows 95 had a monopoly on the PC market. It shipped almost 900,000 units a year during its peak, and it now ships 600,000 units, according to IDC estimates. Declining sales and a higher number of products from competitors like Apple Inc., Samsung, Dell , HP and others has contributed significantly to the reduction of its PC sales, in turn leading to a negligible market share in the segment.
The company had cut 10,000 jobs to reduce its losses in the TV segment, and it said it's now focusing on mobile phones, imaging products and games. Sony projected its TV operations will lose 25 billion yen this year in global revenue, falling to 7.5 percent in 3Q last year from 8.1 percent in 2Q. "There's no prospect of its TV business being profitable," Makoto Kikuchi, CEO of Myojo Asset Management Co. told Bloomberg. "Sony's strengths are content, such as games and movies. It cannot increase profit without moving its focus from TV production to content."
The company reduced its sales estimates for its Xperia smartphone to 40 million units from 42 million, but the business is still robust with increasing demand in the segment. According to the research firm Gartner, mobile phones are expected to dominate all other device shipments. It said that there has been a 5 percent increase compared to 2013 with 1.9 billion mobile phones shipped in 2014.
Sony's PlayStation 4, launched in November, has sold more than 4.2 million units in the first six weeks. Falling demand for cameras and camcorders mark a transition phase for Sony as it enters a new era of gadgets and electronics altogether. The company has decided to make use of this transition to test and plan testing Internet-based pay TV and a video-game streaming service for PlayStation, smartphones and TVs in the U.S. this year.
© Copyright IBTimes 2023. All rights reserved.