Sotloff Sold To ISIS By 'So-Called Moderate Rebels' Claims Family Spokesperson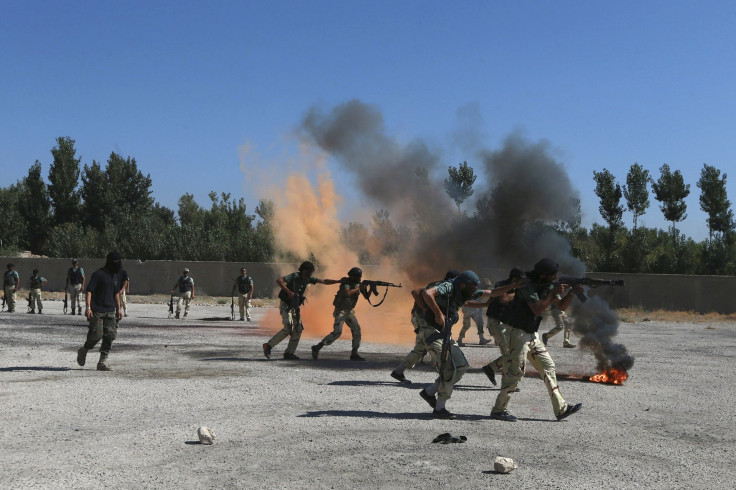 A spokesperson for the family of murdered American journalist Steven Sotloff said on Monday that "moderate" Syrian rebels, backed by the United States government, had sold Sotloff to the Sunni extremist group Islamic State.
"We believe that these so-called moderate rebels that people want our administration to support, one of them sold him probably for something between $25,000 and $50,000 to ISIS and that was the reason he was captured," Barak Barfi, a spokesperson for Sotloff's family, said in an interview with CNN's Anderson Cooper late on Monday, citing sources "on the ground."
Sotloff was reportedly kidnapped in Syria in August last year. Barfi said that he was most probably handed over to the militants of Islamic State, formerly known as ISIS, somewhere near the Syrian border with Iraq.
In August, a number of media outlets reported that James Foley -- another American journalist who was beheaded by Islamic State -- had been handed over to the group by rebels belonging to the Free Syrian Army as a token of allegiance.
A number of the rebel groups, who have been waging a protracted war against the regime of Syrian president Bashar Assad under the banner of the Free Syrian Army, have reportedly received extensive support, including weapons and training, from the U.S. government.
However, a recent investigation conducted by Conflict Armament Research -- a small-arms research organization -- reportedly found that "significant quantities" of U.S. weapons have ended up in the hands of ISIS militants.
Barfi also accused the Obama-led administration of making a "number of inaccurate statements" and added that the government's claims of keeping the Sotloff family regularly informed about developments were not true.
"I speak now only from the Sotloff family. They (the administration) said that these hostages were moved frequently. We know that for most of the beginning of part of this year they were stationary. We know that the intelligence community and the White House are enmeshed in a larger game of bureaucratic infighting and Jim and Steve are pawns in that game and that's not fair," Barfi told CNN.
Barfi said that families of abducted civilians should have a point of contact within the government, and called for more coordination between different arms of the administration.
"We need to be able to work closer with our allies," he said. "Intelligence sharing and cooperation just isn't as good as it should be."
© Copyright IBTimes 2022. All rights reserved.
FOLLOW MORE IBT NEWS ON THE BELOW CHANNELS