James Foley Allegedly Used As Token Of Allegiance By Group That Joined ISIS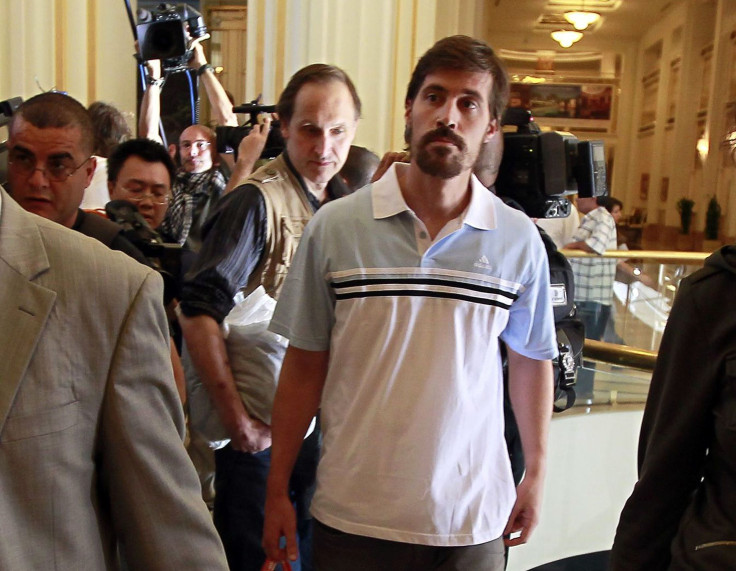 According to Syrian sources who have worked previously to locate and rescue kidnapped journalists in Syria, American journalist James Foley, who was beheaded by Islamic State in a video the militant group made public on Tuesday, was most likely used by another guerrilla group as a token of allegiance to ISIS.
According to those sources, Foley was in the hands of the Dawood Bridgade, a group that was originally aligned with relatively moderate opposition groups such as the Free Syrian Army, but recently pledged allegiance to ISIS.
The International Business Times reported last month that activists on the ground near Al Bab, Syria, said that the Dawood Brigade, which now consists of about 1,000 people, defected from the Free Syrian Army and moved on to Raqqa to join ISIS. The group arrived in Raqqa, an ISIS stronghold, in a convoy of more than 100 vehicles.
The Dawood Brigade, which used to be called Jaysh al-Mujahedin (Mujahedin Army), but changed its name in late 2012, was originally under the direction of Abu Mohammed al-Shami al-Absi. The group was rumored to have been responsible for the kidnapping of John Cantlie and Jeroen Oerlemans, who went missing in Syria in 2012, according to the Syrian sources. The two journalists were rescued by another rebel faction, and escaped.
After their release from captivity, the two journalists described their captors, saying that many of them had British accents -- like the man who was seen in the ISIS video killing Foley.
Cantlie, a freelance photographer, apparently went back into Syria with Foley in the fall of 2012.
The Dawood Brigade joined in an alliance with the Suqour al-Sham (Falcons of the Levant) in the Jabal al-Zawiya region of the northwestern province of Idlib. As the war progressed, Suqour al-Sham and Dawood expanded their influence to areas such as Damascus and Aleppo. The group also got a new leader, Hassan Abboud.
No details about Foley's captors have yet been released by the State Department, the White House or Global Post.
In the past two years, rumors have circulated about the whereabouts of several kidnapped American journalists in Syria and how exactly they went missing. For the parents of those missing, releasing information about their children has not always been an easy decision. Like with many investigations, releasing too much information could make matters worse. In the case of James Foley, his family and Global Post decided to keep whatever information they might have possessed about his captors secret to protect him.
"Although GlobalPost's investigation at one point led us to believe that James was being held by the Syrian government, we later were given strong reason to believe he was being held by Islamic militants in Syria," Philip Balboni, GlobalPost CEO and co-founder, said Tuesday. "We withheld this information at the request of the family and on the advice of authorities cooperating in the effort to protect Jim. GlobalPost, working with a private security company, has amassed an enormous amount of information that has not been made public."
© Copyright IBTimes 2023. All rights reserved.
FOLLOW MORE IBT NEWS ON THE BELOW CHANNELS