South Carolina Attorney General Sues Opioid Manufacturer Purdue Pharma Over Drug Crisis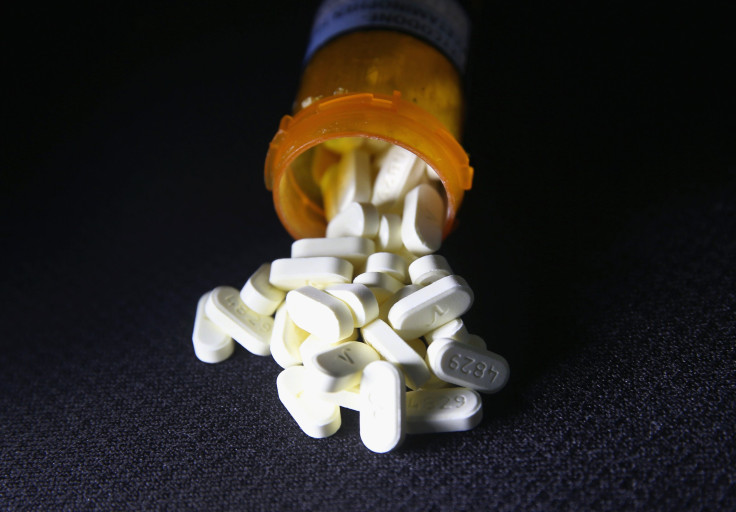 South Carolina filed a lawsuit against opioid manufacturer Purdue Pharma over the state's opioid epidemic, the attorney general's office announced Tuesday.
In the lawsuit, Attorney General Alan Wilson said the company, which makes OxyContin and other opioid drugs, helped fuel the state's drug epidemic.
The suit, filed in Richland County Court of Common Pleas in Columbia, claims Purdue violated South Carolina's Unfair Trade Practices Act and said the manufacturer unfairly and deceptively marketed opioids.
Read: Study: Number Of Opioid, Heroin Overdose Deaths Far Higher Than Recorded
Wilson said the company failed to comply with a 2007 settlement with the state and "significantly downplayed" how addictive the drugs are. The lawsuit said Purdue also overstated the benefits of opioids compared to other pain management options in an effort to increase profits.
Wilson said the lawsuit "seeks to hold Purdue accountable for creating this crisis and seeks remedies to stop its misleading, deceptive, and dangerous marketing tactics."
The lawsuit claims that since 2007, Purdue did not reform its opioid marketing to comply with the law and instead "continued to mislead and obfuscate."
The attorney general's office also said Purdue told doctors' patients receiving opioid prescription for pain generally would not develop an addiction to the drug, and that physicians could use screening tools to exclude patients who might. Among numerous claims, the lawsuit said the company told doctors that patients who appeared addicted were not and they were instead "pseudoaddicted" and needed more drugs.
Read: More Than Half Of US Opioid Prescriptions Go To People With Mental Disorders, Researchers Find
"While there is a time and place for patients to receive opioids, Purdue prevented doctors and patients from receiving complete and accurate information about opioids in order to make informed choices about their treatment options," Wilson said.
In a statement to International Business Times, Purdue denied the accusations made by South Carolina's attorney general.
The company said:
"While we vigorously deny the allegations, we share South Carolina officials' concerns about the opioid crisis and we are committed to working collaboratively to find solutions. OxyContin accounts for less than 2% of the opioid analgesic prescription market nationally, but we are an industry leader in the development of abuse-deterrent technology, advocating for the use of prescription drug monitoring programs and supporting access to Naloxone -- all important components for combating the opioid crisis."
South Carolina Opioid Crisis
South Carolina took the ninth spot in the country's opioid prescribing rates last year, according to the Centers for Disease Control and Prevention. More than 3,000 people in the state have died from prescription opioid overdoses since 2011. The number of deaths due to heroin and prescription opioids even surpassed the number of homicides in South Carolina in 2015. Meanwhile, the number of babies born addicted to opioids in the state's hospitals has quadrupled between 2000 and 2013.
"South Carolina is not immune to the headlines we see daily about the toll of opioids on individual patients, families, and communities," Wilson said in a statement." It has created a public health epidemic and imposed a significant burden on law enforcement and social services in our state."
The South Carolina lawsuit comes after other states, including Ohio, Missouri, Mississippi, as well as cities and counties across the nation, take legal action against pharma companies over the opioid crisis. Ohio recently filed a lawsuit against five major drug companies, including Purdue Pharma. In the suit, Ohio Attorney General Mike DeWine said the companies misrepresented the risks of prescription opioids that led to a drug addiction epidemic in the state. The lawsuit said 2.3 million people in Ohio were prescribed opioids last year, which led to heroin abuse. The other four companies sued by Ohio are: Endo Health Solutions, Teva Pharmaceutical Industries and subsidiary Cephalon, Johnson & Johnson and subsidiary Janssen Pharmaceuticals and Allergan.
National Opioid Crisis
Last week, President Donald Trump declared the opioid crisis a national emergency. Approximately 90 people in the U.S. die from an opioid-related overdose every day, according to the CDC. The number of heroin opioid-related overdose deaths, which includes prescription opioids such as oxycodone, hydrocodone, and methadone, has quadrupled since 1999. Coincidentally, the rate of prescription opioids sold in the U.S. has nearly quadrupled since 1999.
© Copyright IBTimes 2023. All rights reserved.