Study: Number Of Opioid, Heroin Overdose Deaths Far Higher Than Recorded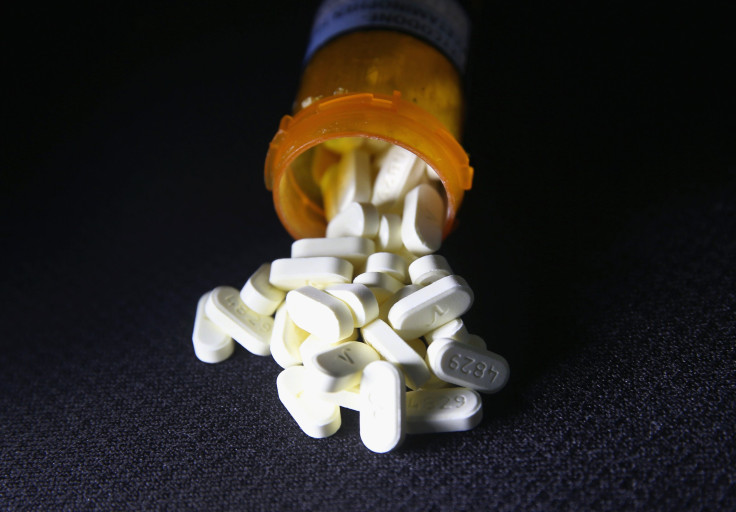 Approximately 90 people in the U.S. die of an opioid related overdose every day, according to the Centers for Disease Control and Prevention, but the actual number might actually be higher, says a new study.
The number of opioid and heroin deaths are calculated through death certificates, however some documents do not specify which drug was used during a fatal overdose. Those deaths are then kept out of the total rate of U.S. opioid-related fatalities, which means we don't have an actual number of opioid-related deaths. The specific drug that caused an overdose fatality was not identified for nearly 20 percent of fatal overdoses in 2014, and 25.4 percent in 2008.
Research published in the American Journal of Preventive Medicine, estimates the true number of opioid and heroin related deaths in the U.S.
Read: More Than Half Of US Opioid Prescriptions Go To People With Mental Disorders, Researchers Find
The study found opioid deaths nationwide were 24 percent higher than reported rates, while heroin fatalities were 22 percent greater.
Not specifying the specific drug that caused a fatal overdose hurts the fight against opioid abuse, according to Christopher Ruhm, a professor of public policy and economics at the University of Virginia, who developed the prediction equation for the study.
Read: Heroin Epidemic: US Sees Dramatic Increase In Opioid-Related Hospital Care, Government Data Show
Ruhm said he was not surprised about the death rate difference he found nationwide, but on how vastly states differed.
"I realized well beforehand that death certificates did not contain the detail of the drug overdose," Ruhm told International Business Time. "I was surprised in the difference in some states."
He said there are "enormous" differences among states when it comes to reported and the study's corrected death rates.
"The emphasis of the study is the differences geographically more than that it's underreported, the patterns," he said. "We need to understand what's going in different areas."
Differences among states were especially high in Pennsylvania, Indiana, and Louisiana. Without corrections, the death growth rates for opioids were underreported in Pennsylvania, Indiana, New Jersey and Arizona, but dramatically overestimated in South Carolina, New Mexico, Ohio, Connecticut, Florida and Kentucky. As for heroin, death rates were understated in most states, and significantly in Pennsylvania, Indiana, New Jersey, Louisiana, and Alabama.
Ruhm said "there's a lot of things that can be done" to obtain the true number of opioid deaths through birth certificates' drug specification.
"Having an emphasis from the chief medical officers in the state, all the way to governors, I think that's a starting point," he said. "Coroners and medical examiners will do it more frequently."
Ruhm noted that the specification of drugs has improved over time.
He said the study has garnered attention which could help with the nation's opioid conversation. The study comes as President Donald Trump held a briefing on the drug epidemic this week.
"It doesn't hurt that this is on the political radar," said Ruhm about the opioid epidemic. He added that we still have to see if it "is a consistent push" or one in which the "problem is mentioned and is not pursued."
As of 2015 at least two million people across the country have had an opioid addiction, while about 600,000 had an opioid use disorder involving heroin. The number of opioid-related overdose deaths, which includes prescription opioids such as oxycodone, hydrocodone, and methadone, as well as heroin have quadrupled since 1999. Coincidentally, the rate of prescription opioids sold in the U.S. has nearly quadrupled since that year. More than 650,000 opioid prescriptions are written out every day, according to the CDC.
Other research findings have pointed how out of control the opioid epidemic is. A report this summer by the Agency for Healthcare Research and Quality, which looked at Government data, shows the number of opioid-related inpatient stays at hospitals spiked by 64 percent between 2005 and 2014. Hospitalizations associated with opioid painkillers and heroin jumped by 75 percent among women during that timeframe, more than men, which increased at 55 percent. Overall, the U.S. spends $55 billion a year in health and social costs related to prescription opioid abuse, according to the CDC.
© Copyright IBTimes 2023. All rights reserved.