South Carolina Shooting: Walter Scott Wasn't Alone When Police Officer Pulled Him Over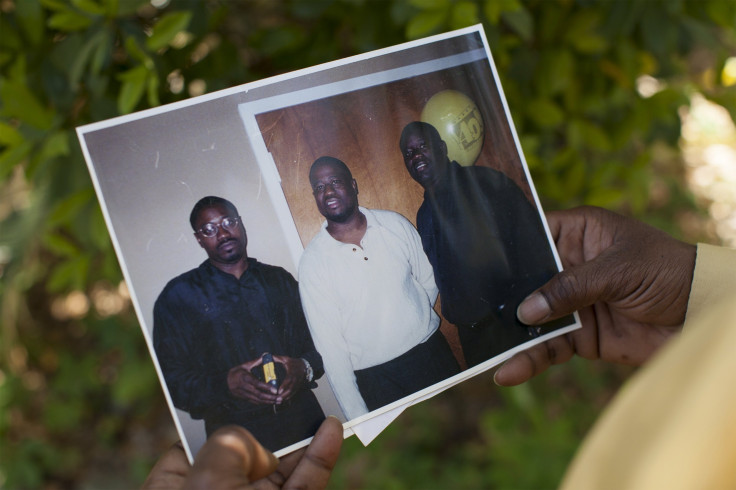 An unidentified passenger was with Walter Scott at the time he was pulled over for a broken taillight over the weekend, an encounter that ultimately led to Scott being shot and killed by police Officer Michael Slager. The passenger was not related to Scott and was detained by another responding officer, who put the passenger into a police car, said a report obtained by CNN. No other information about the passenger has been released.
Scott, 50, was unarmed when he was pulled over Saturday in North Charleston, South Carolina. When Scott tried to flee, Slager pulled out his firearm and shot at Scott eight times. An autopsy report showed that Scott had been hit several times in the back.
The police officer later said he felt threatened by Scott and claimed that Scott had tried to take Slager's Taser. Slager was arrested and charged with murder after video footage of the encounter emerged and appeared to contradict the officer's account. The officer was also fired from the North Charleston police force.
A bystander caught the incident on video and shared the footage Monday with Scott's family, who then forwarded it to the New York Times. The anonymous eyewitness was identified Wednesday as Feidin Santana, whose video of Scott's death has been widely circulated and was hailed as the reason for Slager's arrest. "I knew right away I had something on my hands," Santana told NBC Nightly News.
Scott's death has been compared to several recent shootings of unarmed black men by white police officers, including the shooting death of 18-year-old Michael Brown in Ferguson, Missouri, in August. Brown's death sparked a national debate about the nature of U.S. policing and underscored the difficulty in charging law enforcement with murder crimes.
Protesters gathered outside City Hall in North Charleston on Wednesday to protest Scott's death. Demonstrators echoed slogans that were popularized in the wake of Brown's death, including the phrase, "black lives matter."
© Copyright IBTimes 2023. All rights reserved.