South Korea Miryang Hospital Fire Kills At Least 41, Dozens Injured [Photos]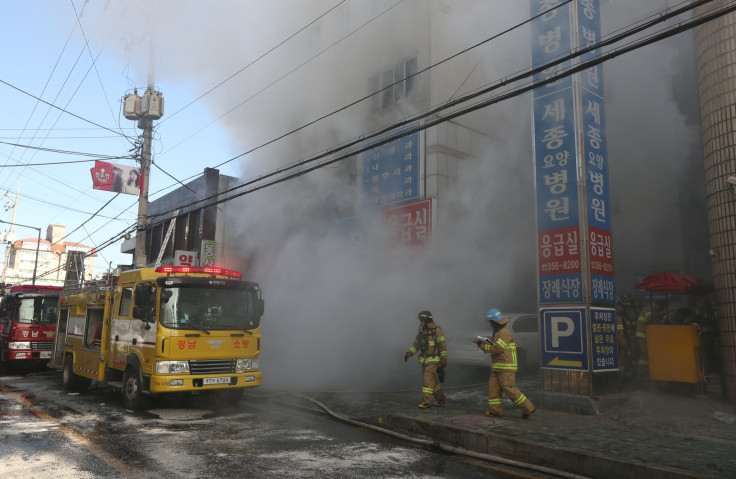 At least 41 people died in a blaze at a hospital in South Korea on Friday (Thursday night in U.S.), with over 70 more injured, in one of the country's deadliest fires in recent years, reports said. Earlier the death toll was set at 33.
The fire reportedly started around 7:30 a.m. local time (5:30 p.m. EST Thursday) at the rear of the emergency room on the first floor of Sejong Hospital located in the city of Miryang. The blaze had been mostly extinguished a few hours later around 10:26 a.m. local time (8:26 p.m. EST), the head of Miryang city's fire station Choi Man-Woo told a television media briefing, Reuters reported.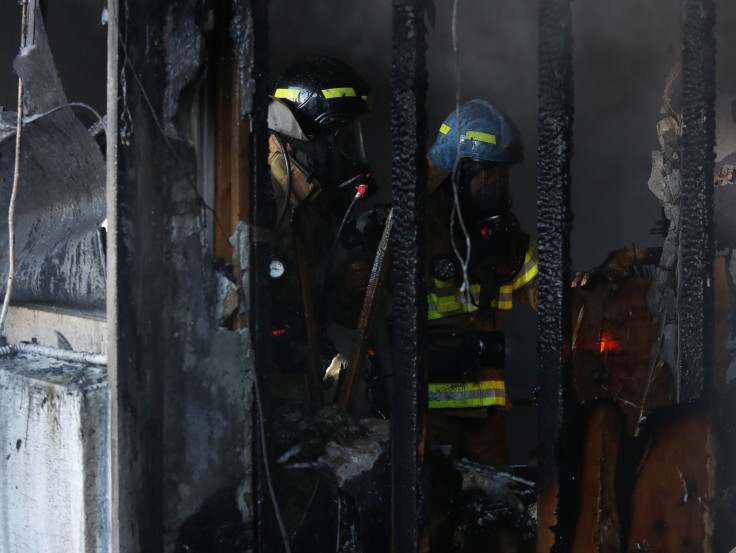 More than 100 people were present inside the Sejong Hospital building and a neighboring nursing home when the fire broke out, police said.
Videos posted on social media and from local television reports showed thick black smoke coming out of the building's windows and at the entrance, and flames flickering.
Details of the blaze including its cause are still unknown. A National Fire Agency official, who wanted to remain anonymous, told U.S. News that many of the deaths were confirmed after the victims were transported to nearby hospitals while they were supported with artificial ventilators. However, he said there were no further details including the identification of the dead.
The six-storey structure in the city of Miryang houses a nursing home as well as the hospital.
Reports said over 70 others were injured, of which 13 were in critical condition. Pictures from the scene posted on social media showed survivors being brought out wrapped in blankets, and firefighters making their way through the blackened shell of the hospital building after the blaze was extinguished. Photos showed at least one patient being carried from the hospital on another person's back, covered in blankets.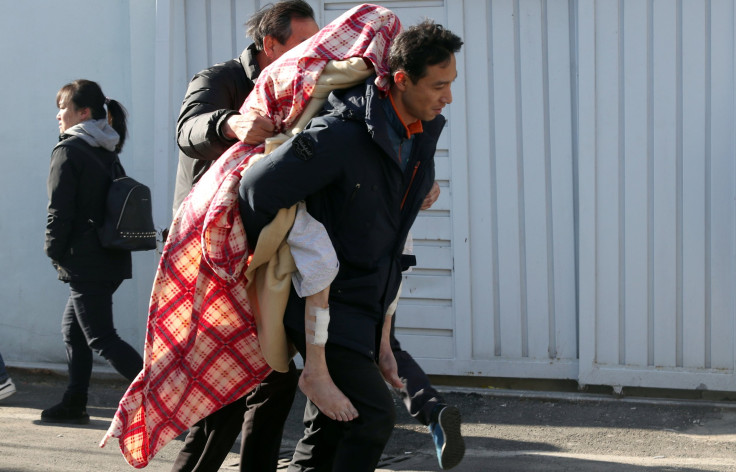 South Korean President, Moon Jae-in, called an emergency meeting with senior aides to address measures to be taken in response to the fire.
"Two nurses said they had seen fire suddenly erupting in the emergency room," fire chief Choi Man-woo said. All the remaining patients were evacuated, he said, after the blaze was extinguished.
"The victims came both from the hospital and the nursing home. Some died on their way to another hospital," he added.
Miryang is located about 270km (168 miles) south-east of the capital, Seoul. The hospital that caught fire has been operating since 2008 and about 35 medical staff work at the building, according to BBC News.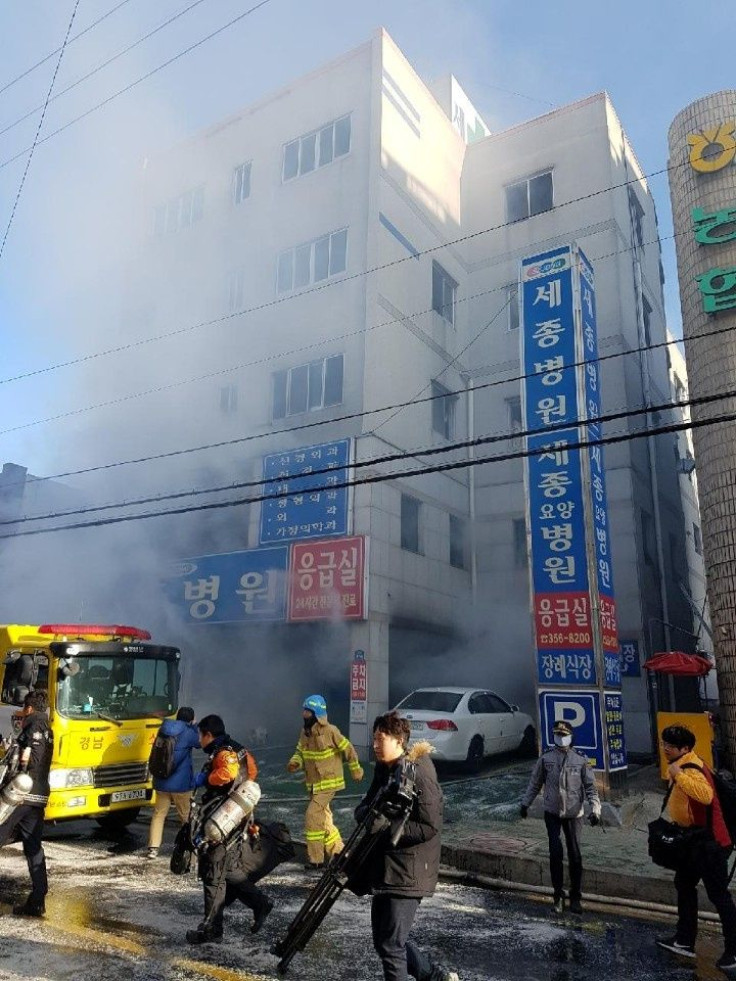 Friday's fire comes just a month after 29 people were killed in an inferno at an eight-storey fitness club in the South Korean city of Jecheon, a disaster that was blamed on insufficient emergency exits, flammable finishing materials and illegally parked cars that blocked access to emergency vehicles.
The fire at Sejong hospital was said to be South Korea's worst since 2008, when a blaze at a warehouse located in the city of Incheon killed 40 workers, according to the Guardian.
© Copyright IBTimes 2023. All rights reserved.
FOLLOW MORE IBT NEWS ON THE BELOW CHANNELS