South Korea's First Lady Wants To Be A 'Saleslady' For K-Pop, K-Drama And Korean Culture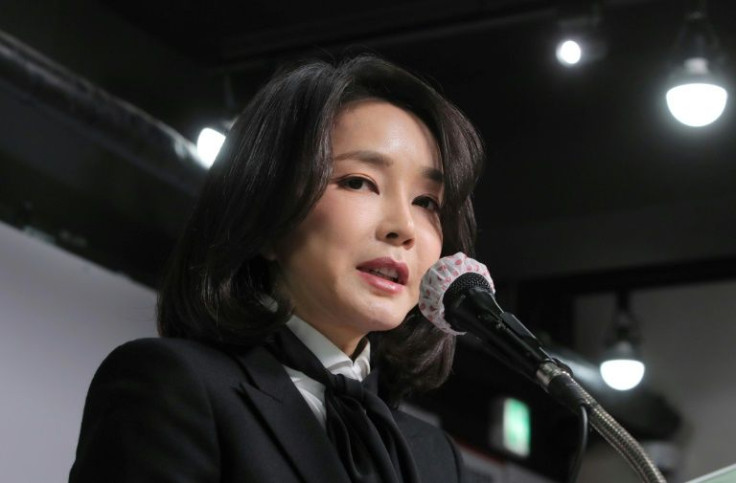 KEY POINTS
Kim Keon Hee opened up about her recent trip to the museums in the U.S.
Kim said she would become a "salesperson" to promote K-pop and K-dramas internationally
Kim gave Vietnamese President Nguyen Xuan Phuc a first-hand experience of Korea's traditional architecture
Kim Keon Hee — South Korea's first lady who is also an advocate for K-culture — has opened up about her plans of expanding the Korean art market internationally, especially when it comes to the K-pop and K-drama industries.
In an interview with South Korean media outlet Artnet News, published Monday, the 50-year-old wife of President Yoon Suk Yeon shared some of her recent projects, including her visit to the museums in the U.S. and meeting the country's president, Joe Biden, along with his wife, Jill Biden.
Kim also revealed what she thought about the rise of Korean culture and art, admitting that she wished to become a "salesperson" for various fields, including K-pop, dramas, films, fashion and more, to further promote them on a global scale.
"I could sense how greatly the stature of Korean culture and art has risen when I traveled abroad or met with international dignitaries in this first year since the inauguration of President Yoon Suk Yeol," she said.
"Interest in a variety of fields has grown, ranging from K-pop, dramas, and films to fashion, food, and traditional culture. Given Korea's diversity, originality, and creativity, our culture has tremendous potential. I think I could play the role [of] a 'K-culture salesperson' to publicize and promote it overseas," she added.
The first lady then revealed some of her plans, starting from presenting the K-culture and experiences to the foreign heads of state, their spouses and officials from international organizations during the visit. This enables them to "feel the charm" of the country's culture.
Kim shared that she already initiated the move when Vietnamese President Nguyen Xuan Phuc visited Korea last year, inviting him to a banquet hall at Cheong Wa Dae in Seoul for a first-hand experience of the country's cultural aspects and traditional architecture.
In April, during the delegation from the Bureau International des Expositions Enquiry Mission — an intergovernmental organization in charge of regulating World Expos — attendees were served traditional Korean cuisine.
Kim has also taken the extra measure to provide traditional Korean clothes, jewelry, and custom-made bags from South Korea-based designers as gifts when overseas. She has also encouraged several people to visit the country and experience the culture themselves.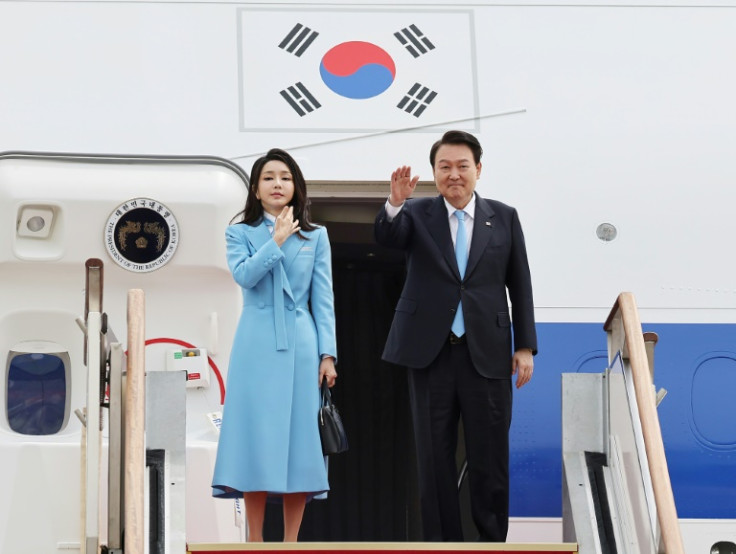 © Copyright IBTimes 2023. All rights reserved.