SpaceX Valuation May Hit $92 Billion After Upcoming 'Massive New Funding Round'
KEY POINTS
SpaceX's valuation could hit $92 billion in February
The new funding round could cause the company's price per share to land between $325 and $350
SpaceX is set to launch an all-private crew to the ISS in 2022
Elon Musk's SpaceX may hit double its valuation after it lined up more than enough investors for its next round of funding.
SpaceX has secured a number of investors for what Business Insider describes as its "massive new funding round." The deal, which will likely close in February, could cause the aerospace company's valuation to increase by at least $60 billion, three people familiar with the conversations told Insider.
Musk's company is still finalizing the specifics of the deal. Many expect the new funding round to skyrocket SpaceX's valuation by as much as $92 billion. The price per share could also land between $325 to $350.
"We expect this to be the biggest jump in valuation in SpaceX's history," one of the sources said.
It is still unclear how many shares the company will issue for the new funding round. The number of shares will determine how much SpaceX's valuation would increase.
In August 2020, SpaceX successfully raised $1.9 billion in new funding, increasing the company's value to $46 billion. That funding round was oversubscribed, which means investors wanted to buy more shares than what the company issued. The August funding round made SpaceX one of the most valuable U.S. venture-backed companies.
"They have plenty of money from the last round and want to take their time with this," another person with knowledge of the deal told Insider.
The new funding round comes as Elon Musk's aerospace company prepares to launch an all-private crew to space in 2022.
On Tuesday, Houston-based start-up Axiom Space announced that real estate investor Larry Connor and Canadian investor Mark Pathy are set to join former NASA astronaut Michael Lopez-Alegria and former Israeli fighter pilot Eytan Stibbe on its AX-1 mission.
The investors will be joining as the passengers of the first fully-private flight to the International Space Station for an eight-day stay. Connor, who will be the pilot, will also be the first private pilot on an orbital spaceflight mission.
Axiom Space signed a deal with SpaceX to launch the crew using a Crew Dragon capsule no earlier than January 2022. The mission costs $55 million per person.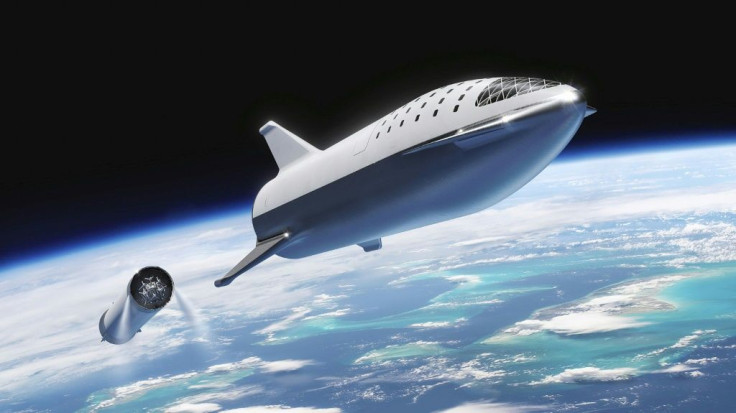 © Copyright IBTimes 2023. All rights reserved.