SpaceX Zuma Launch On January 7, Falcon Heavy To Fly January End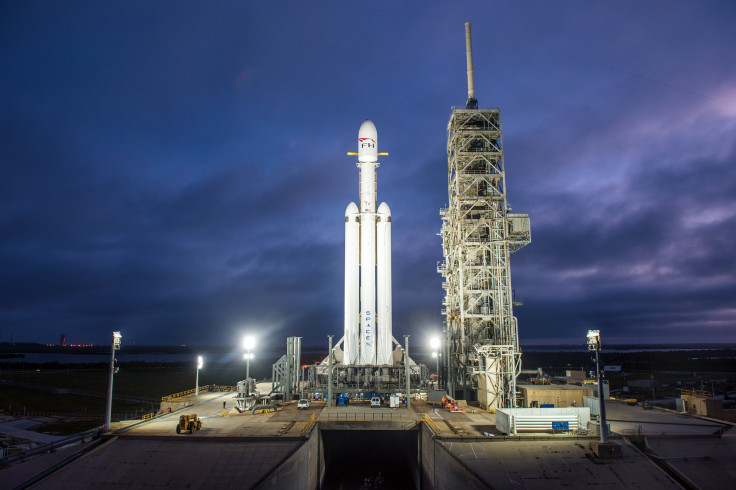 SpaceX announced Thursday it was postponing the Friday launch of its Falcon 9 rocket, with the secretive government payload known as Zuma, to Sunday. The decision was made with an eye on the extreme cold weather and storm Grayson affecting the East Coast, and the company said the weather slowed down its operations too.
Till Wednesday, when Grayson was already the talk of the country, the Elon Musk company was still targeting a Friday launch, saying it had performed a propellant loading test successfully and that an additional static fire test was not needed.
Not much at all is known about the Zuma payload, except it was built by aerospace and defense company Northrop Grumman. No one has said anything publicly about what the nature of the payload is, or even which government agency is behind it. It was originally set for launch in mid-November, and has now been delayed four times.
As things stand now, the launch window for the Falcon 9 rocket and its secretive payload is between 8 p.m. and 10 p.m. EST, Sunday. The launch will take place from launch pad 40 at the Cape Canaveral Air Force Station, Florida.
Also on Thursday, Musk posted videos and a photograph on both his Twitter and Instagram accounts of the Falcon Heavy rocket on the 39A launch pad at NASA's Kennedy Space Center, Florida. One of those videos was a reposting of a video shared by SpaceX on Tuesday, but Musk provided some additional information about the rocket's launch. The hold-down test fire for Falcon Heavy will take place sometime in the coming week, by which time Zuma would hopefully be well on its way to wherever it is supposed to go. And the rocket will make its maiden flight, delayed by years already, at the end of January.
The other video Musk posted was new. The time-lapse shows what is slated to be the world's most powerful rocket in operation going vertical on the launch pad.
SpaceX has a busy schedule in the coming months, and if the Falcon Heavy launch is a success — which Musk has warned might not be the case — the company will likely have even more business coming its way.
The weather forecast for Sunday looks much better than earlier this week as bitter cold and winds that shook the east coast leave. However, according to the National Weather Service, there is a 30 percent chance of showers Sunday to go along with wind gusts as high as 25 mph.
This story hs been updated to include Sunday's weather forecast. Stay with IBT for SpaceX launch updates.
© Copyright IBTimes 2023. All rights reserved.