Spanish Borrowing Costs Spike, As Greek Contagion Fears Escalate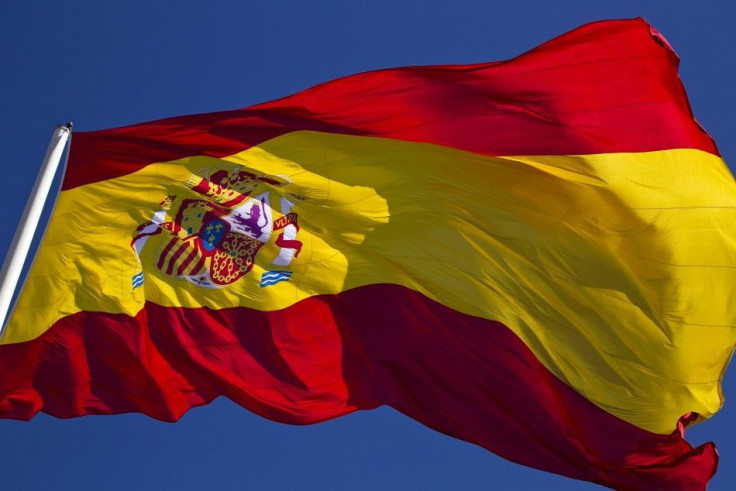 Spain's borrowing costs have risen sharply, as market fears over the potential breakup of the euro zone spread to the country's bond yields.
The Spanish government sold €2.49 billion ($3.17 billion) of debt on Thursday morning, with bonds due in 2015 carrying an average yield of 4.375 percent -- a huge rise from an average yield of 2.89 percent in April.
Bonds due in April 2016 peaked at 5.106 percent.
The sharp spike in borrowing costs led Spanish Prime Minister Mariano Rajoy to warn there was a serious risk the country will not be able to borrow -- or borrow at astronomical prices, as he appealed to Brussels for an urgent defense of the euro project.
Last month, Spain slipped back into recession, the second time in just over two years for the euro zone's fourth largest economy.
And with an unemployment rate of around 24 percent, investors are concerned its spiraling economy will be unable to finance its growing public debt.
Shares in one of its largest banks, Bankia SA, plunged by as much as 29 percent at one point. The fall comes after an 11 percent slide on Wednesday for the partly nationalized bank.
Elsewhere on Thursday, the European Central Bank stopped offering liquidity to a number of Greek banks.
The ECB said it was shifting responsibility to capitalize the financial institutions onto the Greek central bank.
Once the recapitalization process is finalized, and we expect this to be finalized soon, the banks will regain access to standard Eurosystem refinancing operations, the ECB said in a statement.
The exact number of banks affected by the measure is yet to be confirmed, but Reuters quoted an expert as saying that four Greek banks were operating with negative equity in their capital.
Greece has called for fresh elections on June 17 after major political parties failed to form a coaliton government on Tuesday.
The result of the election, which is expected to return a majority for the anti-austerity Syrzia party, has left investors worried about the possible expulsion of the country from the single currency bloc.
Adding to the woes, analysts feel the situation could spread to other European nations, including Spain, Italy and Portugal.
The core question will be not Greece, but Spain and Italy, Reuters quoted World Bank President Robert Zoellick, as saying.
© Copyright IBTimes 2022. All rights reserved.
FOLLOW MORE IBT NEWS ON THE BELOW CHANNELS