Spotify IPO: SEC Looking Into Streaming Service's Planned Direct Listing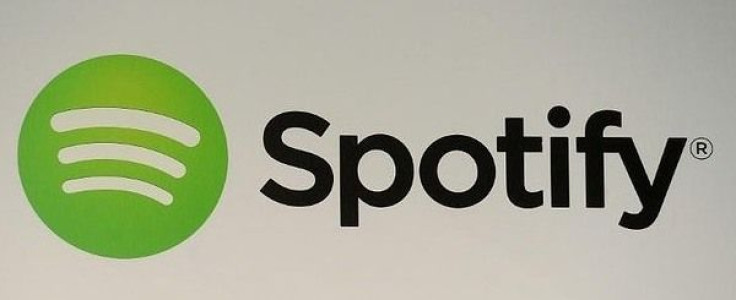 Spotify has long been rumored to go public via a rarely used financial maneuver and now, the move is drawing some attention from a notable source: U.S. regulators.
The Securities and Exchange Commission met with Spotify about its potential public offering plans, according to Bloomberg. In the meeting, which occurred last month, regulators reportedly asked for details on Spotify's plan to use a direct listing instead of a traditional initial public offering.
Initial public offerings have frequently been used by major tech companies like Facebook or Google and typically feature an extensive process where businesses have to work alongside underwriters and go through additional procedural hoops. By comparison, a direct listing has companies put shares into an open market where individual sellers can buy or sell them. A direct listing can expose its shares to more volatility among investors, but the lower overhead can make the process easier to handle for companies.
The SEC's interest in Spotify's unconventional public offering plan isn't a legal issue for the streaming service, but it underscores the uncharted territory both groups are venturing through. Typically, direct listings are done by smaller companies as a way to avoid the standard initial public offering preparation process. Spotify would be the biggest company to go through a direct listing if it ends up doing so — the music service is rumored to be making the move later this year or in early 2018 — and as Bloomberg notes, it'd be the first time the New York Stock Exchange would be fielding a company's listing via this maneuver.
Spotify's hesitancy to field a traditional initial public offering also reflects a dismal year for high-profile tech companies that have made this move towards investors. Among the handful of consumer tech companies that filed initial public offerings this year, firms like Snap and Blue Apron have struggled to hit growth levels demanded by investors and their stock prices suffered accordingly. For instance, both companies' stocks have been on a steady decline since their offerings earlier this summer.
While the SEC has expressed concern over the declining number of public companies, many businesses have also increasingly been willing to go slower to ensure they can meet the demands of potential investors. In a talk earlier this year, Airbnb CEO Brian Chesky said the vacation rental startup didn't want to rush into an initial public offering.
Spotify's move towards a potential offering also underscores the company's mostly unfettered growth into a leader within the streaming music space. In the past year, increasing consolidation and the burden of significant operating costs have seen the market shrink down to a two-company race between Apple Music and Spotify: competitors like Pandora and Tidal have been acquisition targets or launched underperforming products, while smaller companies like SoundCloud have nearly shuttered their doors.
As a result, Spotify has seen skyrocketing growth numbers in several areas. Earlier this year, the company confirmed it had surpassed 50 million paying subscribers for its Spotify Premium tier and had estimated revenues of $3.4 billion in 2016. But at the same time, extensive operating and licensing costs have been an increasing concern for the company. Last year, Spotify also posted a net loss of $636 million in 2016, up from $273 million the year before.
Among investors, Spotify still remains an appealing option for when it potentially goes public, but the company's problematic financials are one of several hurdles it'll face. With Apple, the hardware giant hasn't been afraid to use its clout with the iPhone to power Apple Music's growth — Spotify has publicly blasted the company's aggressive methods in the past and referenced competition "from players with substantial resources at their disposal" in a financial filing earlier this year.
The streaming service has also been in the process of renegotiating deals with record labels throughout this year. Universal Music and Sony have agreed to new streaming contracts with Spotify and the new deals are expected to allow labels to choose to keep high-profile albums as limited exclusives for Spotify Premium subscribers.
© Copyright IBTimes 2022. All rights reserved.
FOLLOW MORE IBT NEWS ON THE BELOW CHANNELS