Spotify Play Button Enables Embedding From Popular Music-Sharing Service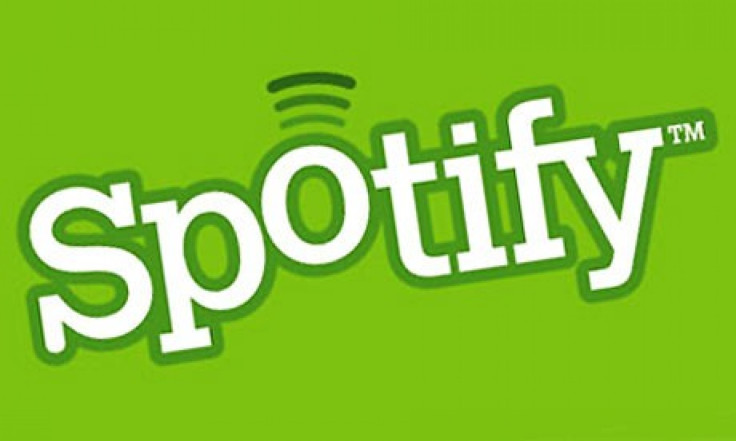 Spotify has already changed the way that millions of people around the globe listen to and share music, and now, they'll be extending that sharing capability even further. The company announced Wednesday the release of Spotify Play Button, which takes the URL of any song and turns it into an embeddable widget that allows anyone to listen to the song.
While Spotify is by no means the first company to offer embeddable songs (Grooveshark, Bandcamp, Soundcloud and others have had the technology for years), it is the first major music-sharing platform deeply integrated into the world's largest social network will offer such a service.
Spotify has partnered with Tumblr to make embedding music on people's Tumblr blogs much easier, too. Tumblr users have the option to embed a playlist within the body of a blog post or within Tumblr's Audio bar, something that's been restricted to just a few marginalized services until this point.
The announcement also says that Spotify has partnered with People magazine, Entertainment Weekly, Mashable, The Huffington Post, Time Out New York, Time Out London, Time Out Paris, Rolling Stone and more to bring more playlists to the masses.
The Spotify Play Button allows users to embed specific songs or an entire playlist for anyone listen to, so long as the person clicking the play button has a free Spotify account. If users tweet an embed link, the song opens in the default Internet browser, bypassing the Spotify client software that's currently required to stream music.
To learn more about the new service, visit the Spotify Play Button intro page.
To take the Spotify Play Button for a spin, check out the track below, posted in honor of the recent announcement that the Gorillaz will soon disband. Enjoy.
© Copyright IBTimes 2023. All rights reserved.
FOLLOW MORE IBT NEWS ON THE BELOW CHANNELS