Sprint, Other US Carriers Building Mobile Internet Fast Lanes Through Subsidized Apps And Content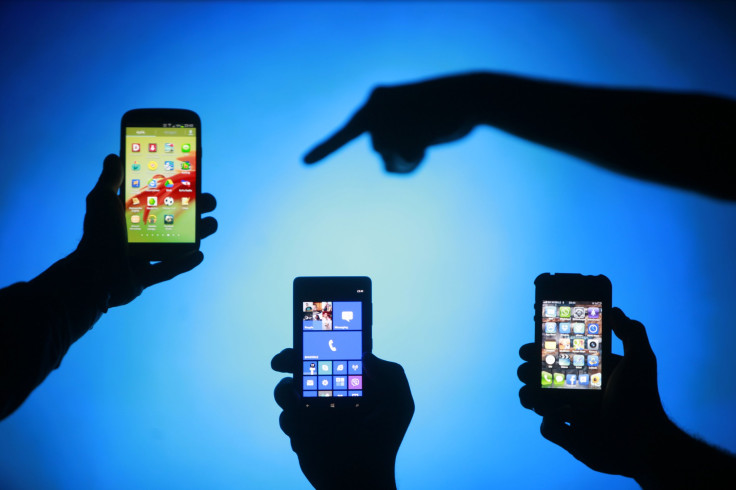 While the U.S. Federal Communications Commission is still rewriting net neutrality rules, wireless carriers have quietly built defacto mobile Internet fast lanes. "Unlimited" features have been introduced by mobile providers in recent months through a practice known as "zero rating" or "sponsored data," which offers the ability to use select apps and services without counting against metered data plans.
Sprint Corp. (NYSE:S) is the latest to provide such services through the introduction of a Virgin Mobile $12 plan that allows users to connect only to Facebook (NASDAQ:FB), Twitter (NYSE:TWTR), Instagram or Pinterest. But for an additional fee, users will also be able to connect to all four apps and a select streaming music service such as Pandora (NYSE:P). While Sprint is the latest carrier to offer such a plan, it is by no means the first in the United States.
T-Mobile Inc. (NYSE:TMUS) introduced a similar benefit called Music Freedom in June, which allows subscribers to listen to as much music as they want from popular streaming services, which the carrier picks from partnerships or user requests. AT&T Inc. (NYSE:T) launched its own initiative in January called Sponsored Data, which allows its mobile users to stream select videos, browse websites and use certain apps without counting against a user's data package. Canada's Bell Mobility also offers a package that provides unmetered data usage of its television streaming service without impacting a user's data limit.
Yet, even before North American wireless carriers began offering such services, content providers and social networks were already experimenting with the practice in Europe and emerging markets. Twitter quietly forged partnerships in 2012 through Twitter Access, a program that provides subsidized access to the microblogging site in countries with expensive mobile data costs, Ad Age reported. Twitter's website currently lists Vodafone (NASDAQ:VOD) and Philippines' Smart Communications among its partners.
Facebook also experimented with a similar program called Facebook Zero in 2010, which provided a free stripped down Facebook experience to select mobile carrier users.
On the surface, it would seem this would be beneficial for mobile subscribers as it allows them to consume more content without the worries of exceeding data limits or incurring overage charges. But their introduction to the mobile marketplace draws concerns over the potential side effect of creating a tiered mobile Internet where the apps and content provided through these partnerships effectively breeze through in unlimited fast lanes while nonsponsored data content is relegated to users' limited monthly bandwidth.
Pal Zarandy, senior partner at Rewheel, a Helsinki consulting firm specializing in mobile Internet policies, criticized the practice, especially in countries where the per gigabyte cost is expensive.
"Not counting data of specific services like mobile video and cloud storage/computing becomes discriminatory and harmful when the consumption of 'generic' Internet gigabytes is overpriced or conversely the volume caps for generic Internet access is overly restrictive," Zarandy told International Business Times via email.
As for why consumers haven't noticed this growing trend with U.S. wireless carriers, Zarandy speculated U.S. carriers are testing the waters with less data-intensive apps and content.
"In Europe the biggest telcos started zero-rating video and cloud storage services, in the U.S. this is not really happening yet," Zarandy said. "Maybe [carriers] are testing the waters [public and regulatory reception] first with less volume-heavy services [that is: the less strikingly discriminatory ones]."
Carriers such as Verizon (NYSE:VZ) Wireless have also caught the attention of the FCC regarding mobile data after it announced plans to throttle, or slow down, data of its unlimited 4G LTE subscribers.
Until the FCC finalizes its proposed net neutrality rules, it's unknown whether such practices will continue to be permitted in the future.
© Copyright IBTimes 2023. All rights reserved.