St. Patrick's Day Party Ideas For Adults 2015: How To Celebrate The Irish Holiday With Style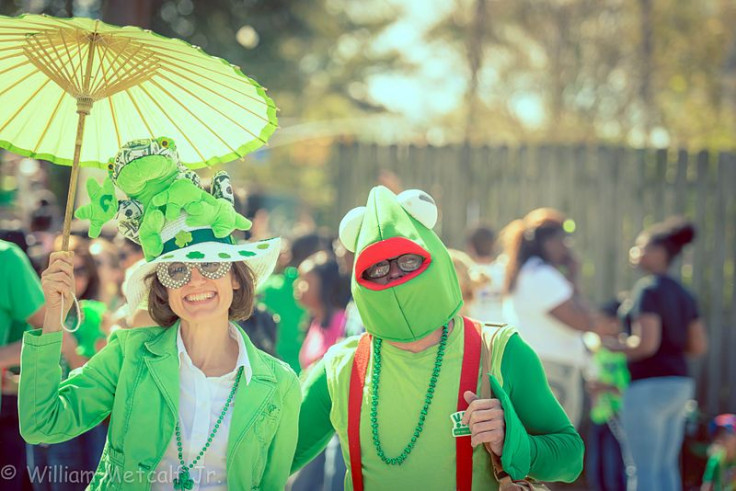 Nothing signals the arrival of spring like a festive St. Patrick's Day-themed party. It's a tradition that dates back centuries and is celebrated among Irish communities around the world.
Parades and pub crawls are one thing, but throwing your own St. Patrick's Day party can be just as rewarding. Here are some ideas for hosting a stylish and modern St. Patrick's Day gathering.
Give traditional decorations a modern twist.
Shamrock and leprechaun cutouts, Irish flags and green streamers are the obvious choices when it comes to creating a typical St. Patrick's Day atmosphere. It's time for an upgrade.
Fill the space with Irish bells, a plant whose green flowers look like church bells, and white calla lilies. The bells are said to bring good luck and the lilies symbolize beauty. Create a centerpiece for the table that incorporates the holiday's traditional colors, but leave the cartoon shamrocks behind. Make your own topiary or glass-jar hurricanes using white candles, split peas and toothpicks (instructions here.)
Get festive with the food.
Nothing says "pinch me" like mint chocolate Guinness brownies, boozy shamrock milkshakes, Irish cupcake pops and corned beef and cabbage mini-sliders. These recipes from celebrations.com are just the ticket.
Make an Irish-themed music playlist.
Your best bet for creating that Irish ambience is to search for Celtic music online or visit the Celtic section of your nearby music store.
Create pot-of-gold-inspired party gifts.
Simply filling mason jars with green, gold and white candies and tying ribbons around the top with shamrock nametags is a quick and easy way to make sure guests don't leave the party empty-handed.
See who's lucky with Irish-themed Bingo.
Print cards out for free here, come up with some prizes and see who's got the luck of the Irish!
© Copyright IBTimes 2023. All rights reserved.