'Star Wars: The Force Awakens' DVD To Include Deleted Scenes Featuring Han Solo And Rey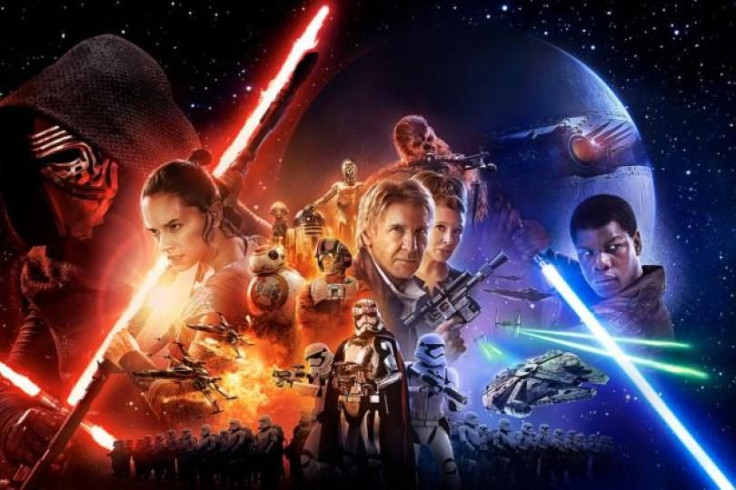 Now that the initial excitement about "Star Wars: the Force Awakens" has died down, all fans can do is wait for the release of the hit movie for home viewers to own. As if the wait wasn't agonizing enough, new reports indicate that the DVD/Blu-ray will feature a pretty sizable amount of additional footage.
Speaking to The Independent, the movie's editors, Mary Jo Markey and Maryann Brandon, reluctantly shared some specifics about what fans can expect when they pick up a copy of "The Force Awakens" to add to their movie collection.
"We have been talking about [the deleted scenes]," Brandon said. "But Disney has mentioned to us that — since they're going to be on the DVD treats for viewers — that we should stop talking about them."
Luckily for eager fans, the movie makers caved a bit when pressed a little further, revealing that there are seven scenes that will come as extras on the disc. All are scenes that were completed but cut from the final version of "The Force Awakens." Among them are moments involving Han Solo (Harrison Ford) and Rey (Daisy Ridley). That's right; there are seven scenes worth of new footage from the record-breaking hit that even the most diehard fan has yet to watch. These scenes will reportedly be included as DVD extras.
As CinemaBlend notes, there have already been rumors of a new scene with Gwendoline Christie's character, Captain Phasma, as well as more material with the enigmatic Maz Kanata (Lupita Nyong'o). However, this is the first anyone seems to have heard of new footage involving Rey and Solo. As anyone who sees the movie will know, anything having to do with these two characters is especially important to the larger canon of the franchise.
With expectations for the DVD release now going through the roof, many fans are likely wondering when they'll be able to pick up their copy of "Star Wars: The Force Awakens." Sadly, no release date has been confirmed, and the Disney Store is only listing a vague "Spring 2016" hint. However, Amazon may have given away the secret. According to ScreenCrush, many who preordered the DVD or Blu-ray received an e-mail from the retail site saying that the movie will be available on April 5, 2016. Amazon then quickly pulled the April date from its site and sent users a follow up e-mail claiming that the film doesn't yet have a release date. ScreenCrush speculates that either Amazon made a mistake, or Disney is hoping to announce the release date with a bit more fanfare than an accidental e-mail to a handful of fans.
Will you be purchasing the "Star Wars: The Force Awakens" DVD? What do you want to see in the deleted scenes? Comment below or tweet your thoughts to @TylerMcCarthy.
© Copyright IBTimes 2023. All rights reserved.