Starbucks 2019 Holiday Menu: When Can You Get This Year's Drinks, Red Cups?
Each year Starbucks enthusiasts look forward to the return of the famous red cups and festive drinks. When can customers expect to see the 2019 holiday menu arrive and what can they expect?
According to CNBC, beginning on Thursday, those who visit a Starbucks location can enjoy this year's selection of beverages. The toasted white chocolate mocha, peppermint mocha, and eggnog latte are a few of the drinks that they can choose from. The caramel brulee latte and chestnut praline latte will also be available. However, the coffee chain has reportedly decided to take the gingerbread latte off of its menu this year.
Fox Business also reports that Starbucks baristas go through specific training in order to learn how to craft specialized holiday beverages during peak hours.
As for the cups themselves, Jen Quotson, who serves as vice president of Starbucks Creative, revealed via Starbucks Stories that the designs that customers will see this year were inspired by wrapping paper. "We came up with this idea of wrapping the stores in holiday joy and wrapping the cups like a gift to our partners and customers," she said, adding, "We wanted coming to Starbucks to be like uncovering a present."
Designers created over 50 designs after looking at iconic Christmas movies and listening to holiday music, and the selection was ultimately narrowed down to four. This year's cups are said to rely heavily on typography as "the main illustrative element for three of the four designs, with whole letters playfully rotated for a musical, song-like quality, while polka dots playfully cover the fourth."
Aside from drinks, Fox Business also stated that anyone who goes to a Starbucks during the holidays this year can also choose from various seasonal food offerings, including the holiday turkey and stuffing panini, sugar plum danish, snowman cookie, and other various offerings.
The 2019 holiday Starbucks menu will be available beginning on Nov. 7.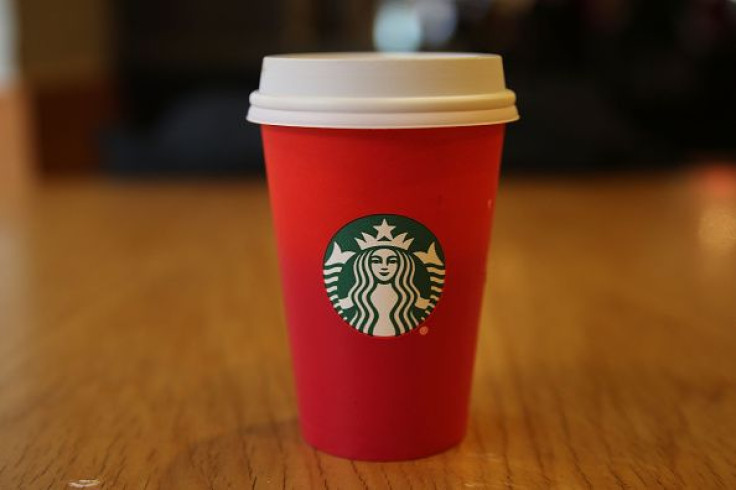 © Copyright IBTimes 2023. All rights reserved.