Starbucks Holiday Cup Controversy: Company Responds To Allegations Of 'War On Christmas'By Christian Group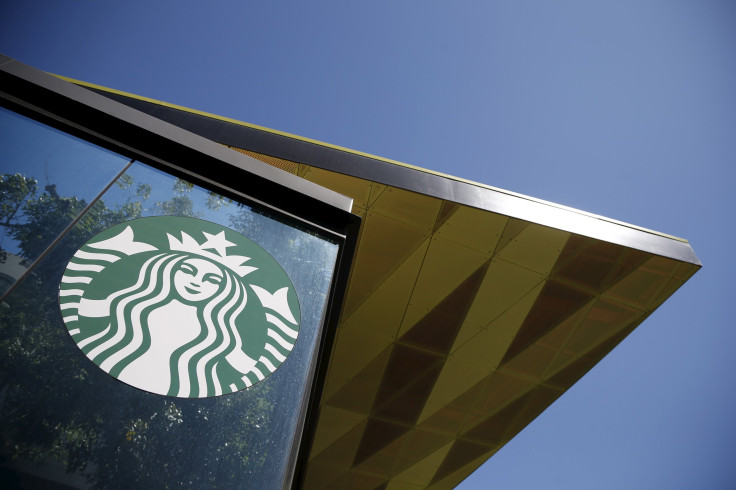 Starbucks, on Sunday, addressed criticism for removing symbols of the Christmas season from its cups, and making them just plain red with the company logo. Starbucks reportedly came under fire from a Christian group in the U.S. which accused the coffee company of waging a "war on Christmas."
Starbucks removed the usual array of decorative images such as Christmas trees and snowflakes that adorned the cups in previous holidays with a simple red cup with their green and white logo.
Starbucks reportedly said in a statement Sunday that it tries "to create a culture of belonging, inclusion and diversity," adding that the cup is meant to be a "blank canvas" that encourages "customers to tell their Christmas stories in their own way."
Joshua Feuerstein -- a former pastor who calls himself a "social media personality" -- posted a video on Facebook last week, criticizing Starbucks for removing "Christmas from their cups because they hate Jesus."
In an email to CNNMoney Sunday, Feuerstein noted that his video has had more than 10 million views.
"I think Starbucks has gotten the message that the Christian majority in this country has awakened and are demanding that our voice be heard," Feuerstein reportedly wrote.
The video was shared more than 440,000 times and #MerryChristamasStarbucks trended on Facebook throughout the weekend. However, some social media users defended the coffee company for their cups.
"I work at Starbucks and there hasn't been anything innately Christmas on the cups in years," Aaron Dean commented on the video, according to E!News. "Sure there have been snowflakes, scarves, and snowmen, but they haven't said the word Christmas on them since I've worked here. We even have a Christmas blend coffee."
A Starbucks representative told E! News: "In response to the video, our core values as a company is to create a culture of belonging, inclusion and diversity. Each year during the holidays we aim to bring our customers an experience that inspires the spirit of the season and we will continue to embrace and welcome customers from all backgrounds and religions in our stores around the world."
© Copyright IBTimes 2023. All rights reserved.