As Starbucks Prepares To Make The Jump To Colombia, A Former Employee Barista Reflects On How The Starbucks Experience Translates To Different Cultures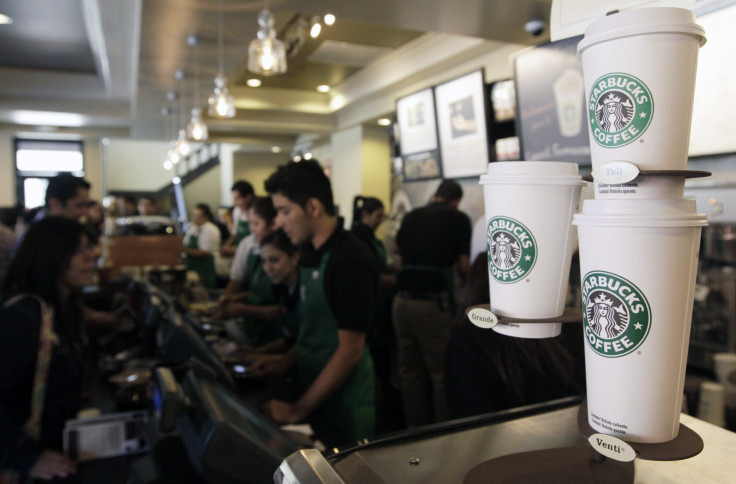 Starbucks arrived in Madrid in April 2002 -- barely three months before I did.
Its first store, which still exists, is located at the corner of Gran Vía and Plaza España, smack-dab in the center of the city. The floor-to-ceiling windows on its second floor overlook a busy intersection, offering prime views of the Don Quixote statue at the center of the plaza.
That Starbucks Corp. (NASDAQ:SBUX) store would end up becoming my favorite among the many I visited. But the first time I entered, my first experience with the American coffee chain, I was nothing but confused.
As a born-and-bred small-town Spaniard, my notion of coffee was summarized by my dad's daily ritual: a cup of café con leche (drip coffee with milk) for breakfast, and a café solo (black drip coffee in an espresso cup) after lunch. In my world, coffee existed in just two versions: white and black.
I was looking for one of those the day I first set foot in that Starbucks by Plaza España. I was an 18-year-old freshman in college and a newbie to the joys of coffee drinking. Having moved to Madrid for school, I was in no way familiar with coffee places in the city, and didn't know what had been there for generations and what had not. I went in.
It was a shock that there was no table service, and no ceramic mugs to be seen. I winced when the girl at the counter asked me what size I wanted my coffee.
"Size? What do you mean, size?" I asked, puzzled.
She proceeded to offer more things. Did I want an extra shot? Some flavored syrup? Maybe some whipped cream on top? I reached my limit of confusion, and told her to please give me whatever was closest to a drip coffee with milk and be done with it. And after the shock of the price (3 euros for a cup of coffee? That was easily five times what one would usually pay!), the last jolt was the size of the paper cup. It was massive, even though I had asked for a small.
I left flabbergasted. Who would have thought of turning something as straightforward as a cup of coffee into such a mind-numbing range of fancy choices? Didn't that American mantra, KISS -- Keep It Simple, Stupid! -- apply to coffee, too?
Later, as I ventured outside of Spain for weekend trips and summers abroad, my confusion eased. I learned that the "Starbucks experience" was shared and enjoyed by many. With nearly 20,000 stores in 62 countries, Starbucks today is the most global coffee chain. In the last 17 years, since the first Starbucks outside of the U.S. opened in Tokyo in 1996, people from France to China and from Egypt to Chile have learned to order tall caramel lattes with whipped cream.
In 2013 alone, Starbucks has cut the ribbon on 1,701 stores. The Seattle-based company is the largest coffee retailer in the world, and it doesn't look like its dominance is stopping anytime soon. The 2013 fiscal year will close with a 12 percent increase in net revenue to $14.9 billion, a 23 percent increase in consolidated operating income to $2.5 billion and earnings per share shooting up 37 percent, according to Starbucks projections.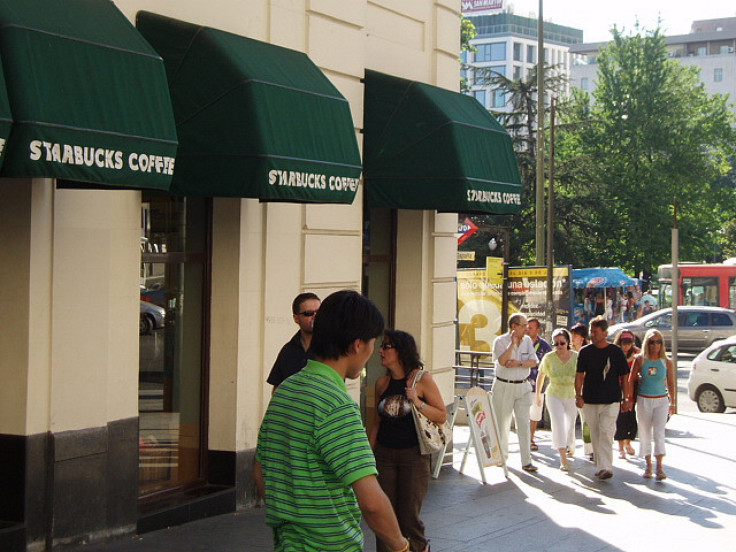 It also turned out that, in 2002, I would not have been the only Spanish speaker learning to order Tall, Grande and Venti drinks. The first Starbucks in Latin America opened in Mexico City that same year -- and with that store, in an upscale neighborhood of Mexico's capital, the multinational began a prolific decade of expansion in the region. Today it has expanded to 700 stores in 12 Latin American countries, and will soon enter a 13th: Colombia. When it comes to coffee, Colombia is not your typical country. In fact, it's the fourth-largest producer in the world and the third-largest exporter, and it prides itself on its strong, flavorful beans.
When Starbucks CEO Howard Schultz announced on Aug. 26 that the company was planning to open its first store in Bogotá in 2014, the news sparked all sorts of comments. Unions, consumer associations and coffee lovers alike wondered what the introduction of an American chain would mean for the famous Colombian café tradition.
Along with the announcement, however, came a promise from Schultz: Starbucks would make sure the coffee it sold in Colombia would be locally produced and toasted. This would be a first for the company -- it does not do the same in Brazil, the world's biggest coffee producer -- but Schultz said during the presentation in Bogotá that "it would be a disrespect to the consumer to toast the coffee in other countries."
"Starbucks has always admired the coffee tradition in Colombia. For us it is an honor to bring the Starbucks experience to the market," he added. Schultz's brainchild, which he founded in 1971, is currently the largest buyer of Colombian coffee.
Another question that came up was how the American company would fare against the local champion, the iconic Juan Valdez. The chain, named after a fictional coffee farmer, has 170 stores nationwide and it is present in more than 60 countries in the world -- including the United States and Spain. Until the Starbucks announcement in August, it had no rivals on its home turf.
Juan Valdez, which is run by an 86-year-old federation that markets the coffee of 500,000 growers, did not appear particularly fazed by the challenge, at least judging by its first reaction. "Starbucks created this concept," Hernán Méndez, president of Procafecol S.A., the parent company of Juan Valdez Café. "Its entry will be a challenge that will make us better. Right now, we're working on becoming much better than we are."
But the real issue could be whether Colombian consumers will actually be attracted by the Starbucks experience, so different from their own.
Granted, in the decade since my first, inexperienced sip of Starbucks coffee, the cups with the mermaid logo have become ubiquitous, and appear in TV shows and magazines the world over. In many places, the concept of a to-go paper cup is not alien anymore. For many Colombians, even if they have never left their country, the transition from their daily mug of black coffee to a grande white chocolate mocha might be a lot more seamless than it was for me.
I actually had to get in the belly of the beast to truly understand it. In my senior year of college, I joined the Starbucks family as a barista -- or as the company likes to call all employees, a "partner."
Three days a week, I would don my green apron and head to my new local coffee place, the Starbucks by the Reina Sofía Museum, next to the Atocha train station in Madrid. I learned, through an accelerated course given by my supervisor -- a good-natured, kind-faced Peruvian not much older than me -- the ratio of syrup to espresso in a caramel latte, the way to store cakes at the end of the night and how to explain our concept to the Spanish public.
"Never ask a customer if they want a tall, or what size they want," explained Eduardo. "Just ask if they want a medium. Out of every 10 customers, nine will say yes."
And they did. They rarely finished them, though, as such cups would easily fit five traditionally-sized Spanish coffees.
We were a team of 10 partners, and among us we also had a Colombian, a Venezuelan and a Guinean. They had all been in Spain for varying amounts of time, but their personal stories with the coffee shop were quite similar and not too different from mine.
"I just did not understand why the medium size was called 'grande,'" said Ángela, the Colombian, referring to a conundrum that would appear many a time during my stint as a barista: The word "grande" in Spanish means "large." Customers would ask for a medium-sized cappuccino, and would look puzzled when they were given a grande-sized drink instead.
"I thought it was so unnecessarily confusing," she said with a chuckle. "And what is venti supposed to mean? It says nothing to the customers, and nothing to us."
Indeed, Starbucks had its own coffee language that we, as well as the customers, had to learn. And not only that: Starbucks did not serve alcohol. It currently does in selected stores in the U.S., but still does not in Spain, an anomaly in a country where the license to serve food automatically includes alcohol. That surprised many customers looking for a beer on one of Madrid's steaming hot summer days.
That is another thing about Starbucks: It is dependable. Wherever you go, you will get the same menu, the same sizes, the same green aprons ... but with a twist.
Despite the consistency of the product and the uniqueness of its language -- drinks' names are not translated -- Starbucks learned early on to adapt to the countries it enters. In France, for example, where coffee is treated as a social event and cups are enjoyed sitting down with friends, stores are larger, dimly lit and peppered with couches, an inviting haven where customers lounge for hours. Japan, a country that favors tea over coffee, has a larger selection of teas to choose from than the U.S.
Even Spain saw a new item in every Starbucks: Our prized, very own café con leche made it to the menu as a less frothy, smaller version of the latte, and my dad joyfully drank it every time he visited me at work.
Yet, despite the effort, international revenues for Starbucks are very uneven. Asia has proven, perhaps surprisingly, more receptive to the Starbucks model. Sales in October 2013 did not grow in the Europe, Middle East and Africa region in comparison to October 2012, according to the company. By contrast, sales in the Asia-Pacific region, including China, grew 9 percent. Starbucks' plan for 2014 includes opening 750 new stores in Asia-Pacific, and only 150 in Europe.
"[Europe] has always been the one region that's gotten the least amount of traction," said Wedbush Securities analyst Nick Setyan. "They imported the European coffee concept to the U.S., and it works in Asia, but Europeans have their own sort of tradition."
China was always Starbucks' big white whale. "Starbucks targeted China as its second home market," explained Sara Senatore, a senior analyst with Sanford C. Bernstein. "The Asia market was a lot newer and less competitive, which gave the company the freedom to figure things out."
And it indeed looks like Starbucks conquered it: In 2012, sales in the Asia Pacific region grew three times more than in the U.S.
Now, the Seattle company has set its sights on Latin America. In a little over a decade, it has opened stores across the length and width of South America: from Argentina to Aruba and from Brazil to Costa Rica. "Latin America is the next big market," said Rich Nelsen, Starbucks' senior vice president and general manager for Latin America.
As it turns out, the first Starbucks in Argentina, which opened in 2008 in the high-end neighborhood of Palermo in Buenos Aires, was eagerly anticipated, with lines going around the block on its first weekend. In Mexico, Starbucks has won the Great Place to Work award seven times in a row.
Nevertheless, it remains to be seen how Colombians will react to the model. Despite its top-producer status, Colombians drinks far less coffee than people in other coffee-growing nations -- 1.5 kilos (3.3 pounds) a year per person compared with, say, 6 kilos consumed by Brazilians. The coffee served in Colombia is often weaker and blended with Peruvian and Ecuadorian beans, and it is still chugged mostly at home.
Nelsen is confident Starbucks will be able to penetrate that barrier. "We waited for the right time to go to Colombia. We found the right partners, we understand the communities," he said. "We are ready."
Juan Valdez, as the local coffee chain, may have laid key groundwork for Starbucks by introducing Colombians to the joys of social coffee consumption. It is also a deep source of Colombian pride, as the only international chain that actually belongs to coffee producers. "Colombians have a very deep emotional connection with Juan Valdez," said Méndez. "That gives us a very big loyal customer base."
Those customers may not be happy to see a multibillion American chain muscle in on their turf, and to give them something as fundamentally Colombian as coffee. "They are coming here to sell us what is already ours," said Felipe Alma on the Facebook group "No a Starbucks en Colombia" (No to Starbucks in Colombia). "I am not selling myself ... I am not going to Starbucks," added Lina Parra.
Starbucks stated that it will invest $1.5 million to help coffee farmers, and that it was not planning on pricing its products higher than the competition.
Carlos Rojas, president of the Colombian coffee worker's association, thinks the arrival of Starbucks on the local market will be positive. "It will be a solid base to create a consumption-based, local-based economy," he told the Washington Post.
As for me, in the span of a decade I went from a confused newbie, to a barista, to a customer who still indulges in Starbucks regularly. But my story with Starbucks is hardly over. I hung up the green apron when I graduated from college and moved for an internship to Brussels -- where I arrived just a few months before the Belgian capital's first Starbucks opened in 2008. Maybe that is a trend, and I will find myself in Colombia next year, toasting the opening of Bogotá's first store with a grande caramel latte.
© Copyright IBTimes 2023. All rights reserved.
FOLLOW MORE IBT NEWS ON THE BELOW CHANNELS