'StarCraft 2: Legacy of the Void': Blizzard Entertainment Confirms 2015 Release During Q2 2015 Earnings Report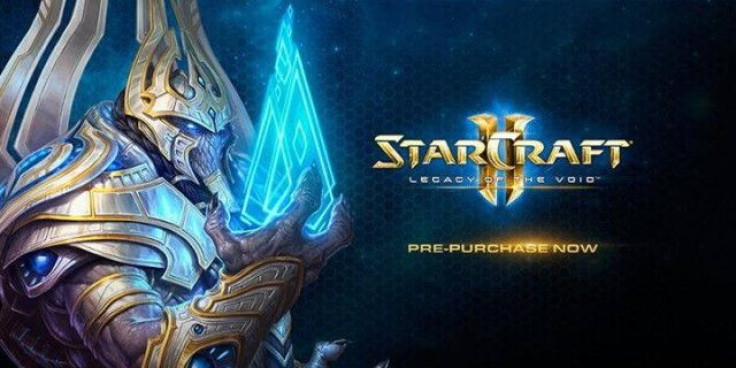 StarCraft 2 players, get ready! The next game in the franchise could drop any month now. During its Q2 2015 earnings report on Tuesday, Activision Blizzard (ATVI) confirmed that "Starcraft 2: Legacy of the Void" will be released in 2015.
The final game in the StarCraft 2 trilogy, it was originally announced during BlizzCon 2014. Pre-purchases of "Starcraft 2: Legacy of the Void" went on sale on July 16 ahead of its end-of-year release date.
The game is priced at $39.99 for the standard edition and $59.99 for the digital deluxe edition.
Pre-purchasing the game also gives players early access to the three-mission prologue series, "Whispers of Oblivion."
Players are not required to own the previous two Starcraft 2 games to play "Legacy of the Void."
Blizzard will hopefully announce the actual date soon; our bets are on Gamescom this week or BlizzCon on November 6 or 7.
© Copyright IBTimes 2023. All rights reserved.