Starz to Pull Content from Netflix as Talks Fail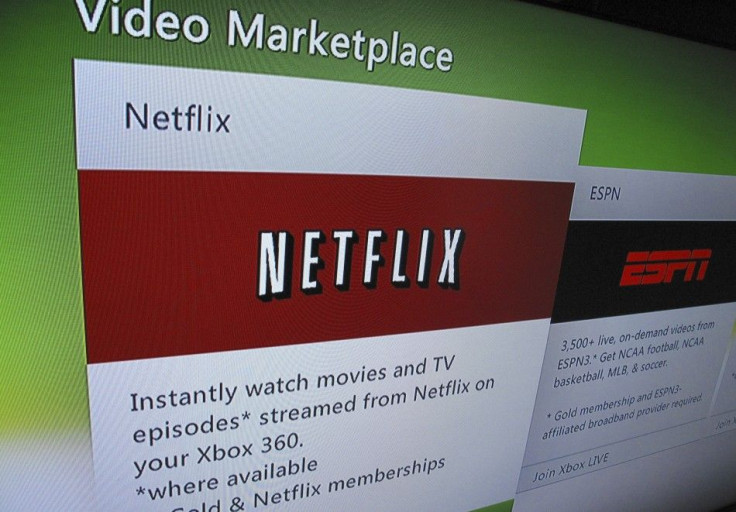 Starz Entertainment will pull all of its movies and television shows from Netflix Inc's streaming service early next year, depriving Netflix customers from online viewing of new releases out of two major Hollywood studios.
Pay-TV operator Starz, controlled by John Malone's Liberty Media, said on Thursday it had ended talks to renew a deal that expires February 28. After that date, Starz will stop providing its content, which includes exclusive rights to first-run Sony Corp and Walt Disney Co movies, for streaming on Netflix.
Shares of Netflix were down 8.7 percent at $213 in after-hours trade, from a close on the Nasdaq of $233.27.
Netflix was offering to pay somewhere in the $200 million to $300 million range annually for rights to stream Starz content, a source familiar with the negotiations said. Starz balked at that offer, the source said.
Netflix Chief Executive Reed Hastings said in June it wouldn't be shocking to pay up to $200 million, a figure some analysts had predicted.
The original online streaming rights are believed to have been agreed for around $30 million a year four years ago, people familiar with the deal have said.
Starz, in a statement, called its decision to end talks with Netflix a result of our strategy to protect the premium nature of our brand by preserving the appropriate pricing and packaging of its content.
The news came the same day that an unpopular Netflix price hike of as much as $6 per month took effect. The breakdown with Starz was a surprise because investors had expected the parties to reach a deal, said Brett Harriss, an analyst with Gabelli & Co.
Netflix just effectively raised prices by 60 percent, and a big chunk of their content walked away, Harriss said.
Thursday's announcement could open up the possibility that Starz might now court another online streaming provider, such as Amazon.com Inc or Google Inc's Youtube.
Starz was not immediately available for further comment.
Netflix spokesman Steve Swasey said the company was confident we can take the money we had earmarked for Starz renewal next year and spend it with other content providers to maintain or even improve the Netflix experience.
Netflix said Starz movies and shows account for just 8 percent of U.S. subscribers' viewing, and the company had projected that to fall to 5-6 percent by the first quarter of 2012, right when the deal dies.
Starz is the exclusive distributor of first-run Sony and Disney movies on pay-TV in the United States under an agreement that allows it to distribute the programing wholesale on multiple platforms, including online streaming.
But Netflix -- which has grown faster than partners expected -- triggered a deal clause in the first quarter when it announced it now has more than 22.8 million subscribers in the United States, of which nearly two-thirds were streaming videos, sources told Reuters in June.
Under terms of the original contract, the trigger allowed Sony to ask Starz for better financial terms, the sources had said.
Sony's content already was removed from the Netflix streaming service while negotiations were underway. Disney movies were accessible.
© Copyright Thomson Reuters 2023. All rights reserved.