Steam Says 10 Million Gamers Logged In At The Same Time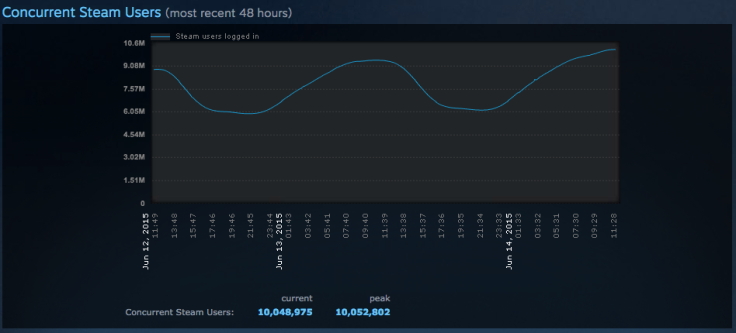 If you fired up Steam to play video games on your computer this weekend, you're not alone: Steam's statistics page indicates 10 million people were logged in simultaneously Sunday. That's a big stat for Valve ahead of video gaming's largest conference, the E3 Expo, taking place next week.
The landmark highlights how quickly Steam has grown in the past year. In May, Steam broke its peak concurrent user record with 9.5 million gamers logged in at the same time, up from 8.5 million in January. Steam said the three most played games on the service are "Dota 2," "Counter-Strike: Global Offensive" and "Ark: Survival Evolved."
There are several reasons why Steam might be breaking its own concurrent user record now. The service is holding its annual high-profile Steam Summer Sale, which includes deep discounts on popular games. Some school districts have also let out for the summer, and kids with nothing better to do may be turning to Steam to fill their time.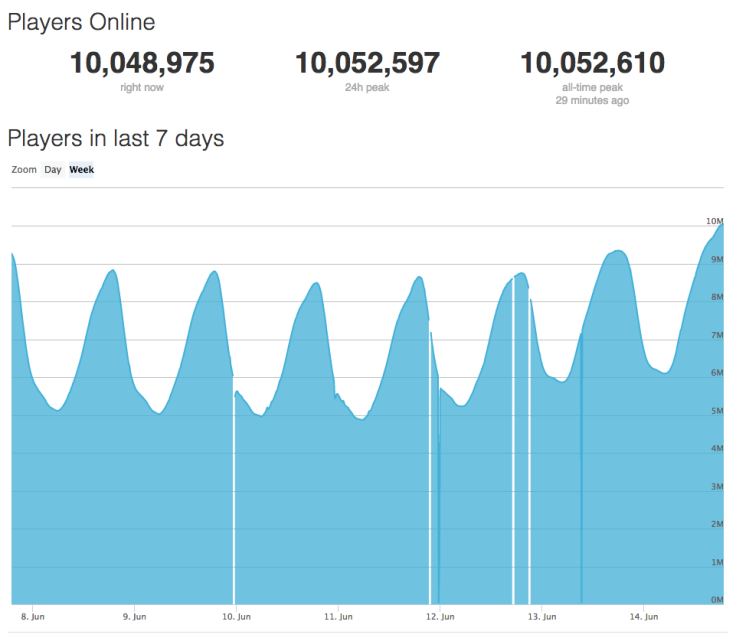 Although the company is preparing a virtual reality headset, SteamVR, a video game engine called Source 2 and a new version of "Half-Life," its popular shooter series, Valve is not planning to have a big presence at E3. Valve told GamesBeat it is not "taking meetings for upcoming products" at E3.
Steam was first launched in 2003 and has grown to include a catalog with more than 4,500 games. The service is free for PCs and Macs, and makes money through selling games, including games made by third-party developers.
© Copyright IBTimes 2023. All rights reserved.