Stephen Elop, Former Nokia CEO, Leaves Microsoft On Golden Parachute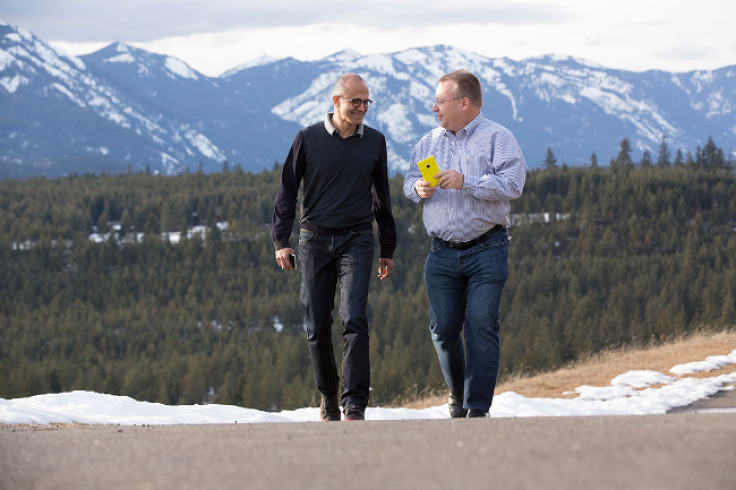 Stephen Elop, the ex-Nokia CEO who oversaw the company's marriage to Microsoft, is now leaving his position as vice president of Microsoft's devices and services group. A press release from Microsoft states that Elop's position will be taken over by Terry Myerson, former head of operating systems, as part of a newly formed Windows and devices group.
Executives Stephen Elop, Kirill Tatarinov and Eric Rudder will leave after a designated transition period. The company's new unified devices division, formed with Elop's departure, shows a focus on Windows across all devices that has driven development and marketing of Windows 10. Microsoft's devices division has suffered recently, with the company posting a negative $4 million phone hardware gross margin for the third quarter of fiscal year 2015.
While the company had hoped for a complete launch of Windows 10 across desktop and mobile, this plan appears to have been scaled back. In April, Microsoft's Joe Belfiore told the Verge: "There are devices and features that will come not on launch date, but following it."
Elop served as president of Microsoft's business division before becoming Nokia's CEO in September 2010. The following February, Elop gained notoriety after his "burning platform" memo, which suggested that Nokia was like a man standing on a burning oil platform in the North Sea and the best thing to do would be to jump in the water. That same month, Nokia announced it would be using Windows Phone as its primary platform in future, ditching Symbian and 1-year-old MeeGo.
In September 2013, Microsoft announced a €5.6 billion ($6.3 billion) deal to buy Nokia's phones and devices unit. Elop received a €24.2 million ($33.4 million) golden parachute in the buyout and joined Microsoft as executive vice president of devices and services.
© Copyright IBTimes 2023. All rights reserved.